Sector has 'virtually eliminated' exposure to Greek debt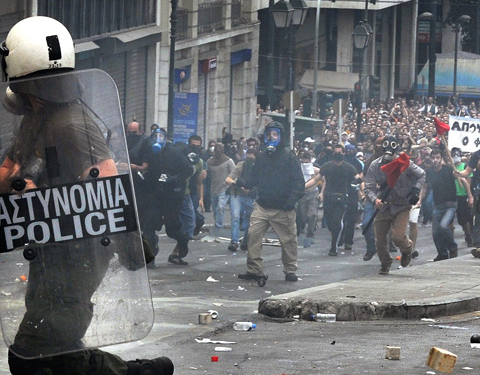 European insurers will suffer minimal direct losses as a result of a Greek exit from the euro, according to Fitch.
The ratings agency has said European insurers should be able to absorb the potential shocks from a Greek default, having virtually eliminated their exposure to the country's sovereign and bank bonds.
Last night, Greece missed a $1.6bn payment to the International Monetary Fund, becoming the first developed country to default on the global financial institution.
The FT has just reported that Greek prime minister Alexis Tsipris has written to the European Commission accepting its terms for a bail out of his country, including cuts to pension benefits.
Fitch says the main risk to insurers derives from whether Greece's problems spread to other peripheral eurozone nations, such as Spain and Portugal, although it judges this type of systemic crisis is unlikely.
The agency says that over the last three years the eurozone has developed mechanisms to alleviate sovereign-to-sovereign contagion, such as the European Central Banks' Outright Monetary Transactions, which means that so called 'Grexit' is unlikely to trigger a systemic crisis like that seen in 2012.
However, given that potential market reaction is hard to predict, Fitch warns that a Greek exit from the euro could spark a broader sell-off and increased volatility.