Chief executive Nigel Wilson pledges billions of pounds of investment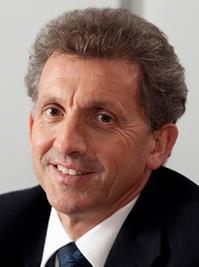 Legal & General chief executive Nigel Wilson says insurers have a role to play in bankrolling the regeneration of the UK's infrastructure.
"We're a natural long-term provider of financing," he told the Telegraph on Sunday. "We have 10 to 40-year liabilities and that creates great stability and certainty of financing.
"For many years, banks came in and provided relatively short-term cheap financing with lots of added financial products that required refinancing at relatively short intervals.
"That's a very high-friction, high-risk model, as we've found out … Banks will provide much shorter-term lending, while ourselves, pension funds and other insurance companies provide much longer-term financing."
Wilson confirmed that L&G hopes to put as much as £15bn into infrastructure projects.
"In the next 10 years, it will be the insurers and pension funds that will be funding UK infrastructure investments, rather than the banks," he said.
"We'll see a transfer across and I think that will be better for the economy. We're in the socially-useful product area. Too much of banking was in the socially-useless area."