'I need customers who recognise that I need to make money, or I won't be in business with them'
There's a little story that tells you a lot about Michael Casella. Chubb's European chief executive spotted a couple of 'hoodies' poised to grab a woman's handbag near the company's London offices. Without hesitation, he marched over, yanked them away and gave them their marching orders.
It's no surprise they scarpered. Casella cuts an imposing figure, with his stocky frame and booming American voice. Throw in his Italian heritage – his grandparents hail from near Naples – and the fact that he's the boss of a major insurer, and you can see why some say he's a not a man to mess with.
"It's not true," Casella exclaims, throwing his hands wide apart in an open body gesture. "I'm a very friendly guy," he chuckles.
To be fair, he's been very polite and welcoming to Insurance Times for today's interview. And whether or not its boss is a tough guy, brokers love Chubb. The company was voted number one in this magazine's Broker Service Survey in both personal and commercial lines last year.
In some ways, Chubb is a victim of its own success. Brokers are often left disappointed that they can't build up a bigger book with the insurer.
"Brokers get frustrated with us because they like the Chubb offering so much," Casella says. "They know they're going to get the best claims service in the business, they know they're going to get specialised and best underwriting. They wish we'd do more."
Another challenge for Casella is dealing with rivals who have seen 'the Chubb way' and want a slice of the action. Recently RSA bought Oak Underwriting. Its grand plan is to eventually kick Chubb off its throne as the king of high net worth.
"You'll always have to take something like that seriously," Casella says. "But RSA is lugging around a big generalist portfolio. Is it going to be able to weather the storm? It's going to be difficult on financial and on the perception side."
Throughout the interview, Casella points out that insurers carrying around big general books face constant problems. Chubb is a decent-sized UK player, writing around £1.1bn worth of business, spread between commercial and high net worth. But there are no plans to suddenly try and become an Aviva.
"Chub is not about growth for growth's sake," Casella says. "Chubb is growing very nicely, but it's because we communicate a message throughout our organisation.
"It's about being effective in exploiting the niches. If you make money, that gives you the capability to become even greater experts. If you're at a company running at 98% combined, you don't have a hell of a lot of money or capital to be spending."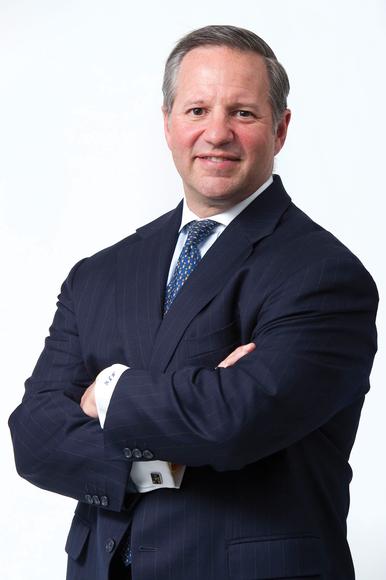 Chubb learned these lessons through trial and error. The insurer began in America, before expanding out to the UK and Europe. The buying habits of customers in the UK and the USA were enough of a fit to complement each other. But in Europe, Chubb found things were very different, so the company struggled. It withdrew from the Continent in 2000 and 2001 to concentrate on the UK. Since then, it has returned to Europe, but at a much slower pace. It now has a Lloyd's syndicate.
Back in the UK, and Casella wants his underwriters out on the road, meeting brokers and building relationships. In commercial, Chubb underwrites the full spectrum, but prides itself on being an expert on targeted professions, such as life sciences, hi-tech, metal working or legal. In personal lines, it's a high net worth specialist.
Casella says: "There's a woman out in, say, Newcastle, who has a wonderful book of business. A book of middle-market or high net worth business, whatever that might be, we want to get to that broker. Now how do you do that? We think the technology means we can take a much more distributive approach.
"We service renewals in Manchester. We can be putting people out there earning new business, underwriting and allowing them to get that last mile with the independent broker. We see a big opportunity for that."
Casella has spoken about the independent brokers, but what about the megabrokers? Chubb has very close relationships with Aon, Marsh and Willis. In fact, it is one of the underwriters signed up to Aon's Global Insight Risk Platform (GRIP). Aon spent millions creating GRIP. Launched two years ago, it stores information from its clients across the globe.
A host of London market underwriters are yet to pay to sign up to GRIP, grumbling that Aon is trying to tell them how to do their own job and charge for it. There seems to be a code of silence among underwriters, with nobody willing to speak publicly about GRIP, perhaps for fear of aggravating Aon, a major distribution partner.
Not Casella. He says GRIP helps Chubb to drill down and find out exactly what Aon is doing in certain professions.
It hasn't all been perfect, though. Chubb recently lost a mega-contract with the BBC to Travelers, which is non-GRIP. Didn't he think GRIP would help him win the contract?
Casella speaks slowly and very carefully, emphasising how disagreeable he finds that notion: "If Aon guided the BBC to Chubb because of GRIP, even though Chubb wasn't right for the BBC, boy, I'd be very disappointed with them. So I don't think anybody should draw that conclusion."
"I think Aon deserves credit – it represented its client and placed business where the client wanted it to go."
Instead, Casella points out that Chubb had a strong relationship with the BBC for 15 years but, in the end, the price wasn't right. "I need customers who recognise that I need to make money, because if they don't recognise my need to make money, I won't be in business with them," he says.
That's very much the Chubb way. It's about quality rather than plunging into pricing wars. And, judging by the interview today, it's not about to change any time soon. It's safe to say that Chubb likes being a specialist, which means it will remain at the top of those broker service surveys for a while yet.
Snapshot: The man
Age: 50
Hometown: Chatham, Massachusetts
First job: Distribution/shipping supervisor
Family: Married, father of three
Interests: Golf, cycling and painting
In his own words: 'I'm a very friendly guy'
The company
Ranking: UK's 13th largest insurer
GWP: £1.16bn
UK employees: 1,011
Market view: Chubb is a brokers' favourite and has little to prove in the UK. Maintaining its position as the best service-led insurer must continue to be its priority