'We continue to invest a lot of resource in delivering the best customer outcomes,' says interim chief executive
As UK brokers respond to this year's MGA Survey, Insurance Times spoke to Paul Kneafsey, interim chief executive at KGM Underwriting, about the challenges MGAs are currently facing and what considerations MGAs need to keep an eye on moving forward.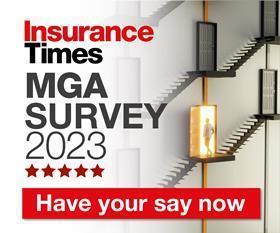 What in your opinion are the major challenges facing the MGA market in the year ahead?
Currently one of the biggest challenges facing motor MGAs, and the wider motor insurance sector, is claims inflation.
Supply chain issues cause delays in obtaining parts required to carry out vehicle repairs, meaning vehicles may be off the road for longer than is typical. This in turn has led to a supply and demand problem for courtesy and hire vehicles and an increase to insurers in cost of credit hire and credit repair bills. The cost of parts, labour and repairs have increased and waiting times for new vehicles has grown.
We continue to invest a lot of resource in delivering the best customer outcomes possible amidst these challenges and ensuring our pricing is sustainable.
The 2023 MGA Survey aims to explore brokers perception on service levels. What can you tell us about how service levels have developed or transformed over the last 12 months at KGM Underwriting?
KGM prides itself with the service that we provide to our brokers and understands that this is a big differentiator versus our competitors. For us it is more of the same, we provide brokers with access to decision makers in all areas of our business, excellent and varied products to meet the demands and needs of their customers. In addition, we can trade with brokers in a multitude of ways that meets their specific requirements.
When you add in that brokers have the option to pick up the phone to discuss a bespoke quote or any other issue, we believe whilst we can always improve, we offer an unrivalled service.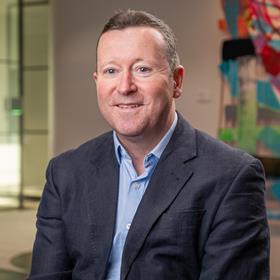 Trading support is another area being investigated in the 2023 MGA Survey, what is your strategy when it comes to providing trading support for brokers?
KGM offers our brokers with an extensive range of products and schemes already, but we are always ready to be educated by expert brokers in areas that we do not currently trade in who are looking for support. We also pride ourselves as the broker champion by supporting smaller brokers by not imposing minimum support levels.
There is no red tape at KGM. We make decisions and deliver propositions quickly and can trade with our brokers in many different ways.
KGM also provides access to specialist underwriters and decision makers. We are also available to take referrals from brokers on business.
In summary, we provide an extensive product range, backed up with seasoned professional people that are always available to make decisions quickly for our brokers and we can trade in a multitude of ways.
Claims service is another area being investigated, an area of frustration for brokers in all the research we do at Insurance Times. What is your MGA's approach in providing a high-level claims service?
Our aim is to deliver a first-class claims service to our customers. We achieve this by choosing the right service providers with the right technology and communication skills to ensure the customer journey is as easy as it can be.
Every handler is trained to have empathy, we can only achieve great service if each time we put ourselves in the customer's shoes and think about the outcome we would desire if in the same position.
It is a difficult time for claims teams and customers with repairs taking longer than usual, with a global shortage of car parts. We have looked at alternative solutions for customers, like green parts, pattern parts or if desired a cash settlement, thus freeing up the repair chain for those who would prefer repair. Communication is key to a happy customer.
Despite limited availability and additional cost of courtesy cars, we have maintained our position of being able to offer our customers mobility where required and will do all we can to maintain this service. We will continue to remain flexible to market changes to ensure we deliver the fantastic claims service our customers deserve.
Concern over the prospect of removal/changes to capacity arrangements is still very apparent in the MGA market. Should brokers have any concerns about the capacity arrangements at your MGA, if not why?
Our simple message to our brokers is that your customers are safe with KGM. We are into our second year of a five year capacity deal with Zurich whose standard and poor rating is AA/stable. They chose KGM as their partner. Additionally, we are part of the Howden Group, whose businesses now place over £6bn a year on behalf of more than 1.7m clients
What can brokers expect in the next year from you?
We will continue to provide our brokers with an extensive range of motor products and a five star service to support all their clients needs.

Savan Shah is head of research at Insurance Times, working here for nearly 8 years. With a masters in data sciences and having worked in a variety of industries, Savan brings a wealth of research expertise and passion to the role.

With a particular focus on research in etrading, MGAs, digital transformation and commercial and personal lines insurance, he has been instrumental in the development of the Insurance Times 5-star ratings reports, data insight books, webinars and more.
View full Profile