Allianz group GI profit falls despite underwriting improvement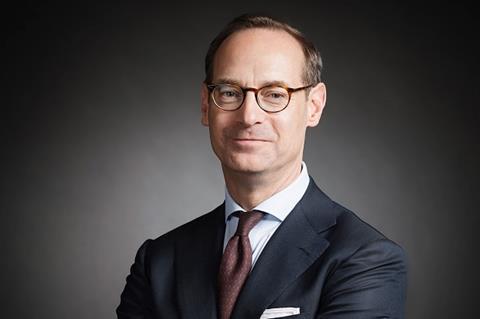 German insurance group Allianz's general insurance (GI) division suffered a 4.2% drop in operating profit in 2016 mainly because of "weaker investment results".
Allianz group GI profit for the full 2016 year was €5.4bn (£4.6bn), down from €5.6bn in 2015.
The dip came despite a slight improvement in underwriting performance. Allianz's group GI combined operating ratio improved by 0.3 percentage points to 94.3% from 94.6%.
Total GI revenues fell by 0.1% to €51.5bn from €51.6bn.
The group as a whole, which also includes life and health insurance and asset management business, enjoyed improved results for 2016.
Profit after tax was up by 4% to €6.9bn in 2016 from €6.6bn in 2015, and operating profit rose 0.9% to €10.8bn from €10.7bn.
The company is also planning to return up to €3bn to shareholders in a share buy-back scheme.
Allianz group chief executive Oliver Bäte (pictured) said Allianz as a group had "a great year in 2016", and predicted a similar operating profit for 2017.
He said: "The year was filled with surprises, not all of them welcome, that challenged many assumptions, fuelled geopolitical uncertainty and market volatility, and that make 2017 difficult to predict.
"Nevertheless, we feel confident enough to raise our operating profit target range. The group aims to achieve an operating result of €10.8bn, plus or minus €500m, in 2017, barring unforeseen events, crises or natural catastrophes."