'There's not a chance of us borrowing 10 million quid to go and buy somebody'
Mention the name Henderson in a room full of brokers and you're sure to raise eyebrows. The Leeds-based broker is one of the major forces in the independent regional broker market, with a reputation for growing quickly and aggressively.
The firm's straight-talking founder and chief executive Joe Henderson is in a typically frank mood as he arrives at Insurance Times's offices for a rare press interview. The Lancastrian, never afraid to shoot from the hip, particularly on the subject of consolidators (more on this later) is keen to outline the next steps for his flourishing business, which last year found itself in the Insurance Times Top 50 Brokers rankings for the first time, sitting pretty at number 44.
In its 25-year history, Henderson says the acquisitive broker, which now generates an annual revenue of more than £20m and employs 320 staff in 11 UK offices, has a record of sustained growth year on year. But now it's time for a change. The way forward, he says, is a merger. Henderson is hoping to find a business "similar or complementary" to his own firm's size and culture to create a coming together, "as long as it fitted in geographically", with a view to a sale or IPO three to five years down the line. He hopes to have something lined up by next year.
"I'm not getting any younger," he says. "There's no nepotism. We simply can't stand still. We've got to keep pushing it forward for the staff. We've got to be able to deliver the goods to our clients, so perhaps we need to be a bit bigger to get the right deals and the right talent in. We don't want to be a consolidator, but there are certain benefits of being bigger in terms of purchasing power and making the most of your assets."
And the 59-year-old declares he still has one big job left in him, preferably as boss of the newly created business; he's in no rush to sell the business yet. "It's never been on the agenda," he says. "I really don't know who we would sell to even now." He also rules out making a transformational acquisition. "We want to take the business forward without saddling ourselves with debt. There's not a chance of us borrowing 10 million quid to go and buy somebody."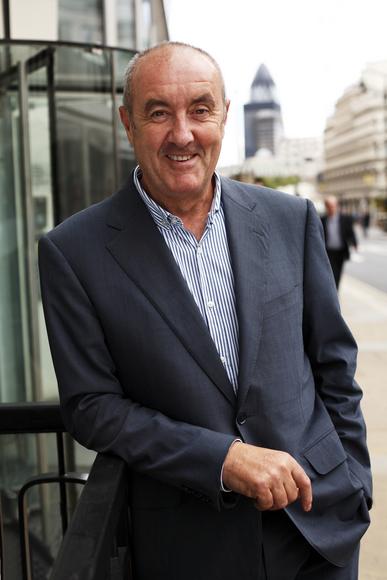 It's some progression from Henderson's early days in insurance. He started out broking in Manchester, before being snapped up by a client, a large construction firm where he sat on the board – "a proper job", as he calls it.
His next move was to establish Henderson Insurance Brokers. "Setting up a construction broker was the best option," he admits, something that has clearly held him in good stead, as 75% of the broker's business today is construction. After one year, he moved the business to Leeds.
"It's a good city for insurance," he says. We've always been very supportive of the Leeds market, because if we don't it will disappear. It was just about survival. That was probably the case up until around 10 years ago, and then you look around and think there is nothing stopping you becoming a reasonable-sized player. Certainly in the last five years, we've gone for it a bit more. I've got to build a platform to fulfil my team's aspirations. That's been one of the driving forces. It's been enjoyable, and it's been successful."
Henderson has certainly gone for it, leading to some rivals in the market taking exception. The broker's strategy of fast expansion through acquisition, snapping up client contracts from rivals and senior hires has given it the label of an "aggressive" player. Something that Henderson strongly denies.
"I think people have used that label in the past because we were successful and that was their way of coping with it. We've never been aggressive at all. If you talk in terms of aggression, some of the people out there now are doing some very naughty tricks. We've just been honest and got on with it. It doesn't concern me. We're just very good at our job."
Unsurprisingly, there have been some fall-outs along the way. A spat with Towergate over two of their ex-employees, Emma Simkins and Jonathan Willett, who now work for Henderson in Teeside, has been rumbling on for almost a year. The pair are claiming unfair dismissal against Towergate after being dismissed towards the end of their notice periods for alleged "regulatory discrepancies".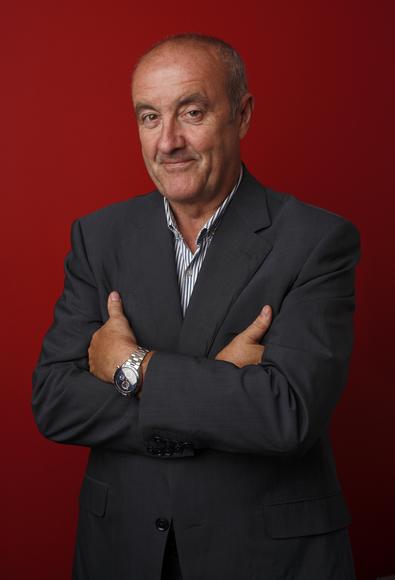 The ongoing case has been deferred till November, when the tribunal is likely to be concluded. "We're just anxious to see that justice is done and intend to follow it through to the end," said Henderson, who was also quick to point out that both Simkins and Willett had "contributed significantly" to work in the North East since joining 18 months ago. "We've had great success up there. We've acquired a lot of business."
The self-made broker boss has strong views on the consolidator model. "I think the whole model has collapsed. They are all in dire straits. And not just financially – you can't buy an ethos."
He uses a hospital scenario to describe the state of the market. "All the consolidators are in intensive care, one or two have had transplants, and we've been to the doctors and been prescribed some medicine, which we've taken." Indeed Henderson was also forced to make some changes. During the recession, it lost a number of clients to liquidation and has cut around £1m of costs. "We cut some of the fat, but we took on 27 people last year," he said.
Despite a minor health scare of his own, Henderson says he is fully charged and raring to go. He does admit to slowing down slightly in recent years, now working four days a week, but remains intrinsic to the business. He insists on interviewing 75% of all potential new hires, and making sure they honour their restrictive covenants. "We do not go out to rape and pillage accounts," he points out.
If Henderson's plan comes off, he will be retired before he hits 65. But that doesn't concern the married father of two, whose children are aged four and one. He has plenty to keep him occupied.
Snapshot: The man
Age: 59
Hometown: Manchester
First employer: National Employers Mutual
Interests: Racing cars, golf, skiing
In his own words: 'We've never been aggressive at all. Some of the people out there now are doing some very naughty tricks. We've just been honest and got on with it'
The company
GWP: £150m-£200m
Employees: 320
Market view: A deliberate outsider from the charmed circle of market-leading chief execs, Henderson's style, in and out of the boardroom, has not always won him friends. But none can deny his business success.