Leaders from industry and sport spoke to an audience of up-and-coming brokers about regulation, litigation and integrity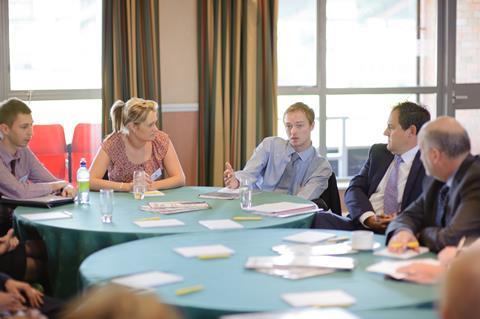 Increasing litigation in the insurance market will force brokers to record conversations with clients within eight years, according to RWA Associates' Robin Wood.
Speaking at the recent Insurance Times/Aviva IT Pack event in Leicester, Wood said this was already common practice in the USA, where insurance litigation is more frequent.
The risk of being sued was already a major issue for brokers, Wood said.
"Every time an insurer turns down a claim, the broker can now be sued," he explained. "You are at risk."
He said that the best way to avoid legal action was to ensure that the customer had enough information about its insurance to be able to make an informed decision. Barrack-room lawyers relied on clients not having been given enough information by their broker, he added.
A regulator with bite
The incoming Financial Conduct Authority will be more aggressive than the FSA is now, according to Biba head of compliance and training Steve White.
"Regulation of financial services is now a political football," White said.
"The regulator cannot afford to be accused of repeating the mistakes of the past, so the style of regulation and supervision is going to become more intrusive."
He added that the FSA has already split internally to get ready for its separation into two bodies in 2013.
Ability and integrity
Technical ability, not people skills, is what differentiates brokers, Towergate Broking managing director David Partington said.
"The fundamental reason why the client pays you money and trusts you to place their insurances - in effect, to look after their business - is because they know you are going to do a good job for them," he explained. "The people side is almost a given."
Brokers need to act with honesty, integrity and in the customer's best interests, said Bloomhill Insurance Solutions managing director and former IT Pack winner Matthew Stringer.
He added that, by following those rules, the FSA is likely to look favourably on a broker even if it has made a mistake. "Doing something wrong and trying to cover your tracks is what will get you in deep trouble with the FSA," he said.
"By that point there's no forgiveness, there's no second chance."
The link between insurance and sport is the commitment needed to be the best, according to ex-England rugby player Kyran Bracken. "Everything sportsmen do is very relevant to the business world," he said.