The finalists of the 2011 IT Pack competed in a sailing challenge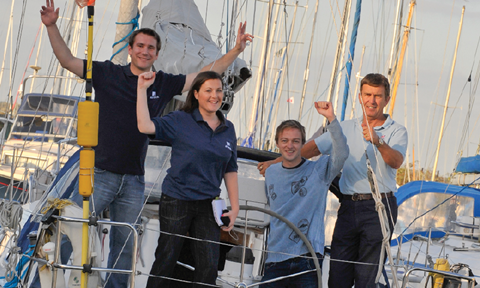 The ten finalists battling to win the 2011 IT Pack competed in a high adrenaline challenge at this year's grand finale.
The finalists were split into teams on three boats in a test of their leadership skills and business acumen.
The finalists also face a grilling from the IT Pack judges in a bid to prove why they should be this year's winner.
The 2011 IT Pack winner we be crowned at the Insurance TimesAwards on 6 December.
Click here to read full coverage of the 2011 IT Pack Final.