Company says talks at early stage, with no certainty of an offer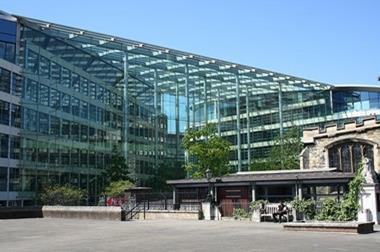 Jelf confirmed that it is in talks with Marsh about a possible offer for the broker.
"Discussions, which are ongoing, are at an early stage and there can be no certainty that any offer will ultimately be made for Jelf or as to the terms of any such offer," the company said.
Jelf, which is being advised by Fenchurch Advisory Partners LLP ("Fenchurch"), said it will issue a further statement "when appropriate".
Under Takeover Panel rules, Marsh has until 5:00 pm on 16 September, to say whether it will make an offer or withdraw.
Earlier this morning, Insurance Times broke the story that Marsh and Jelf were in talks.
One of the big winners of the deal would be private equity house Cap Z.
Cap Z, Jelf's largest shareholder, has a 29.4% stake. It bought in 2010 at 36p per share, with an initial investment of £11m. Its stake is now worth £52.4m, a 373% increase.
The acquisition of Jelf would grow Marsh's UK brokerage by 9.7%, from £782m to £858m, data analysed from Insurance Times and IMAS Top 50 Brokers 2015 shows. The full Top 50 Brokers report is set to be published later this month.
Marsh has been looking to expand its footprint in UK SME and mid-market, but it missed out on buying Towergate which transferred to new private equity owners earlier this year, and Oval which was eventually sold to Gallagher for £199m last year.
Meanwhile, Jelf has been gearing itself up for a sale over the last 12 months.
Last December, the company introduced a new management incentive scheme that will be triggered if Jelf is taken over at a price above a pre-determined threshold price.
"The non-executive directors believe that it is in the interests of the company and its shareholders if management are incentivised to deliver exceptional performance which could lead to a highly attractive exit valuation for the company," Jelf said at the time.
"In addition, they believe that it is in the interests of the company that key executives and revenue producers are incentivised to remain with the company up to the date of any possible transaction."