Company expects deal to boost employee benefits market share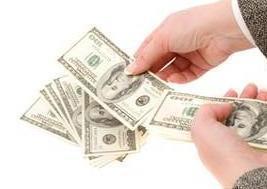 JLT's employee benefits business has bought Close Brothers Asset Management (CBAM) for an undisclosed sum.
CBAM was a division of merchant bank Close Brothers Group, best known in the insurance industry for providing premium finance.
JLT Employee Benefits said the deal will boost its client portfolio and strengthen its market share in pension administration, investment consulting and actuarial advice.
Under the deal, CBAM will transfer all three of its corporate businesses to JLT Employee benefits. These are:
Employee Benefit Solutions, which provides pension advice and administrative services for defined contribution pension schemes
CPRM, which offers actuarial consulting and administration for defined benefit pension schemes
TEAMS, which provides investment advice and consulting to defined benefit and defined contribution pension schemes
Key members of CBAM's leadership team, including including Jonathan Black, Walker Yule, Fiona Cameron and Paul Chapple, are expected to take senior roles at JLT Employee Benefits while continuing to manage their current client portfolios.
JLT Employee benefits chief executive Duncan Howorth said: "[The deal] allows JLT EB to add scale to our existing pension related business which is central to our mid-term strategy. As a result, the deal will boost our client base and increase the assets on our investment management platform.
"From a client perspective, all three components of CBAM's Corporate businesses complement JLT EB's existing offering. This means they will have access to our broader range of products and services following this transaction."
He added: "We are also delighted to welcome the CBAM staff to JLT EB. I look forward to the valuable contribution that they will make to our business, adding to our existing pool of talent and expertise."