JLT head of construction and real estate Paul Knowles to replace Lloyd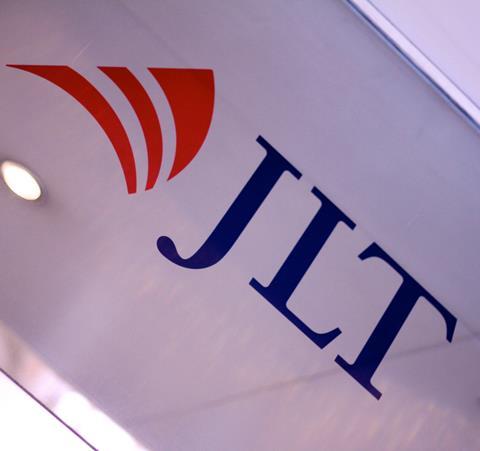 JLT Specialty chief executive John Lloyd is stepping down from his role at the end of the year.
As a result Paul Knowles will replace Lloyd while Lucy Clarke has been named as his deputy.
Lloyd will remain with the group and will continue to advise key clients, strengthen market relationships and support and mentor young leaders across the organisation.
The changes will be effective from 1 January 2016.
John Lloyd was one of the founding partners of what became the Lloyd Thompson Group, latterly serving as its chairman prior to its merger with Jardine Insurance Brokers in 1997.
He served as the chairman of the combined business's Lloyd's brokerage operation, before establishing and becoming chairman and chief executive of Lloyd & Partners, JLT's Specialist wholesale broker, in 2005.
Since 1 September 2014, following its merger with Lloyd & Partners, he has been the chief executive of JLT Specialty.
JLT Group chief executive Dominic Burke said: "John Lloyd's contribution to JLT has been truly outstanding. He has played an extremely influential role in the Group's development to become the global, Specialty-led force that we are today.
"He has always been fiercely protective of our clients and our people and a true champion of our values. Indeed, JLT's culture is one that he has helped shape and that, in many ways, reflects the principles upon which he has built his own career."
Commenting on his departure Lloyd added: "While this is the right time for me to step down from a day-to-day people management role, my long-term commitment to JLT remains as strong as ever.
"I am very excited to be continuing to help further develop and grow JLT by working with our key clients and markets, as well as with all my colleagues across the Group. I also look forward to having more time to devote to my various charitable interests."
Knowles has been with JLT since 1996. For the last nine years, he has been responsible for the construction and real estate business and, more recently, assumed the additional responsibility of running JLT Specialty's major corporate business.
Clarke has been with JLT since 2002 and is currently head of energy within JLT Specialty. She will continue to be responsible for this division.