Chief executive pledges not to use data to squeeze more revenue from underwriters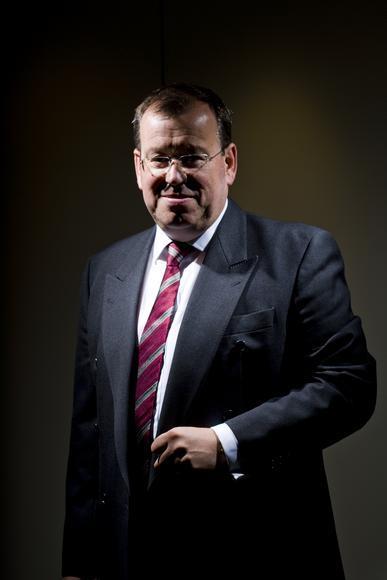 JLT boss Dominic Burke says he has no plans to turn his company's placement database into a profit centre.
Speaking at the release of its first- half 2012 results, which showed a 10.6% rise in profits, Burke said JLT would focus on using the data gathered to the benefit of its clients rather than exploiting them in order to squeeze out a bigger profit.
Rival broker Aon launched its Global Risk Insight Platform (GRIP) database in 2009, Marsh followed suit with MarketConnect, and Willis introduced MarketMatch soon after.
Asked whether he would use the database as a profit centre, Burke replied: "No, absolutely not. That is the domain of our competitors, who want to use knowledge of their clients to squeeze greater revenue from underwriters.
"We are going to use data to benefit our clients, not to leverage them, and through that we will win more business and therefore grow and produce results like this."
Burke also dismissed rival Aon's recent relocation to London as having no impact on JLT's business, and questioned his competitor's motive, whether for tax reasons or to be closer to the Asian market.
"If they are endorsing London as the epicentre of the insurance market, then we worked that out a long time ago," he said.
And while Burke backed the strategy of Lloyd's chairman John Nelson to bring international talent into the market, he criticised the market's plans to expand its global footprint with hubs in Singapore, China and Japan.
"Clearly from a licensing perspective, China is important for both us and for Lloyd's," he said. "But what they are doing in Brazil I think is flawed; what they are doing in Japan is flawed - I don't know why they don't just give up and go home.
"We have one of the largest platforms in Asia as a specialty retailer. We don't need Lloyd's to be in Singapore - we can place that business very easily in London in terms of value and cost."
JLT's profits climbed to £59.3m in the first half of 2012 from £53.6m for the first half of 2011, while revenue rose to £441.7m from £411.3m over the same period last year.
Pass notes: JLT results
What was the main driver behind JLT's successful results?
The broker increased its headcount by 6% for the first half of 2012, affirming its commitment to hiring the top talent, particularly in senior roles - a strategy it intends to continue in the future. It has also made a number of acquisitions in the first six months of the year, and has increased its geographical reach - JLT is now trading in 59 countries.
How will JLT improve the results of its underperforming MGA Thistle?
Thistle has faced some tough trading conditions as a result of people spending less on high street goods, and a soft and increasingly competitive market, while claims have risen. JLT says it will continue to focus on investment in its IT systems, improving its sales and marketing function, and building up its talent base.