MPs' flood report welcomed but more is needed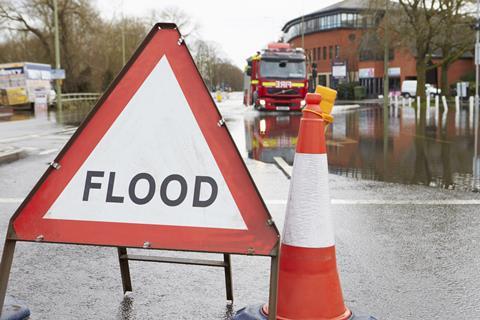 Recommendations by MPs on beefing up the UK's flood defences have been welcomed, but insurers and others have called for a more "joined-up" approach to tackling the long term flooding threat.
The House of Commons Environment and Rural Affairs Select Committee has released a report recommending a complete overhaul of the UK's flood prevention strategy, with greater spending on flood defences, penalties for developers who build on flood plains and subsidies for farmers to allow flood run-off onto their land.
The ABI's head of property, Mark Shepherd, welcomed the report, but he called for the government to involve all stakeholders in flood planning.
"Making the country more flood resilient depends on the efforts of many different people and groups," he said, adding that the ABI proposed to the MPs there should be penalties for developers and more information about planning decisions made contrary to Environment Agency advice.
"Insurers play a crucial role in helping flooded communities recover, and in trying to make those communities more resilient in the event of future flooding," Shepherd said.
"The industry is a wholehearted supporter of efforts to increase the take-up of resilience measures for both homes and businesses. Changing building regulations and making additional grant funding available for businesses should help with this."
The Institute and Faculty of Actuaries (IFoA) today released its own report on future flood prevention.
It called on the government to do more to strengthen flood defences while the Flood Re scheme is in place.
"Flood Re is a temporary measure rather than a long term solution. If high risk of flood persists, insurance will continue to be unaffordable for those living in high risk areas," it said.
"More joined up thinking between government, environmental organisations, planners, homeowners and the insurance industry is necessary to help manage the risks associated with flooding."
IFoA president Colin Wilson said: "Flood Re will be operational for 25 years. While flood risk remains high, homeowners will struggle to find affordable insurance after the Flood Re safety net is removed."