A cross-industry Code of Practice was launched yesterday on flooding as Storm Ciara hit the UK
Aviva has been taking the intiative when it comes to flood resilience, working closely with the Department of Environment, Food, and Rural Affairs (Defra).
The insurer has been encouraging its customers to take practical measures after flood events.
Its global chief executive, Colm Holmes said emphasising the importance of getting flood resilience right as Defra launched its Code of Practice was launched yesterday in the House Commons.
And he explained that insurance was just one aspect of this.
But when it comes to flooding, he added, "it is important that we deal with it at every angle".
He recently called for Flood Re's insurance scheme to be extended to homes built since 2009.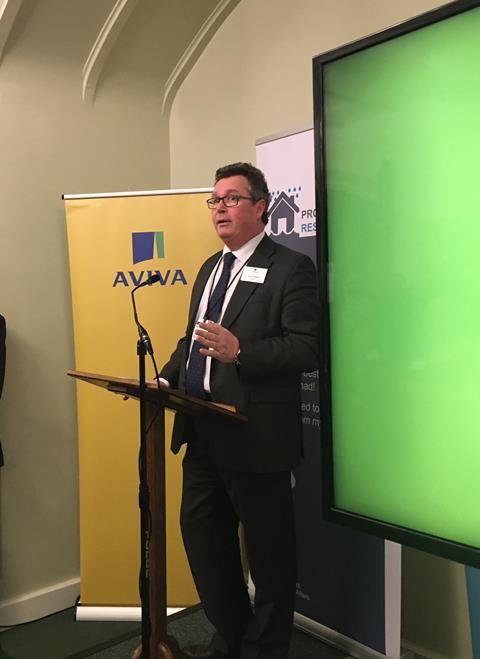 Chair at the Environment Agency, Emma Howard, cited Storm Ciara as a perfect example of the importance of the term flood resilience in the UK.
She said "In a 24-hour period we have seen rainfall total 179 millimetres in Cumbria and averaging up to 80 millimetres in 24-hours across Northern England. These are significant events."
Howard highlighted that the Environment Agency averages 500 to 600 properties flooded across Cumbria, Greater Manchester and Yorkshire. Although she estimated that this number could escalate.
"Already the storm is being dubbed the 'storm of the century' and it follows just five years after the recording breaking events of Storm Desmond, this is not a surprise, we know that climate change is going to make these events more frequent and bigger," she said while acknowledging the impact flooding also has on people's health after the event.
Building resilience and having consistent standards across the country are crucial, she added that when talking about flooding it needs to be in the language of 'adaptation'. This is because as climate change escalates building bigger and bigger walls is not going to be viable everywhere.
Meanwhile 25,000 properties have been kept safe with existing flood defences through the work of the Environment Agency and its partners.
In January more than 25,000 trees were planted by the West Cumbria Rivers Trust to support natural flood projects in partnership with the Woodland Trust who secured funding from the Aviva Foundation.
New chair
A new chair for the industry-led property flood resilient round table was also revealed.
Outgoing chair of the Property Flood Resilience Action Group – Graham Brogden will stand down, and Dermot Kehoe Flood Re's communications and transition director will take Brogden's place.
Kehoe said he was delighted to take over from Brogden, "Things like the code of practice as was published today do not fall from a clear blue sky, they take hard work that brings people together and they take qualities which [Brogden] has shown in terms of perseverance, diplomacy and diligence."
Brogden said that "it has been an absolute privilege and honour" to have served as chair for three and a half years.
Subscribers read more
What lessons are to be learnt for extreme weather claims following Whaley Bridge?