Banks and building societies 'strong growth area' for L&G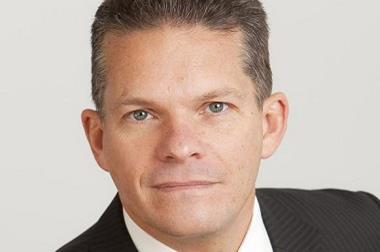 Legal & General's general insurance business will be "pushing very hard" to grow the business it gets from partnerships with banks, building societies and other affinities over the next six to 12 months, according to partnerships managing director Mark Holweger (pictured).
Speaking to Insurance Times following the release of L&G's first-half results yesterday, Holweger said that the company has two "significant financial services partnerships" in the pipeline and that one of them, with a building society "is due to be going live very shortly".
The new deals will add to the agreement it signed with Welsh building society Principality in November last year, under which the insurer offers general insurance products to Principality customers.
Holweger said: "We are in very active discussions with other banks and building societies.
"We think it is a very strong growth area for us and also for those types of businesses to make sure their customers are correctly protected.
"We are very pleased and we have had a lot of success in that area. [It is an area] where you will see a lot of focus over the next six to 12 months."
L&G's main general insurance business is home insurance. It also started underwriting pet insurance at the beginning of this year, having previously distributed pet products underwritten by other insurers.
The company is now also looking for distribution partners for its pet products.
Holweger said: "We are now looking at distributing our pet insurance through partnerships as well as direct. We are slowly moving that business into a wider spectrum."
L&G offers its customers motor insurance through a five-year partnership with broking group BGL's affinity business, Junction. The business is underwritten by Junction's 14-strong insurer panel.
Holweger said L&G is still deciding what to do in motor. He said: "We are happy with [the Junction] partnership. At this stage we are still very much analysing how things are going. In general it is on track, but it is whether or not we want to take it to another level."