Lemonade's Chicago-state expansion marks the home insurer's first foray outside New York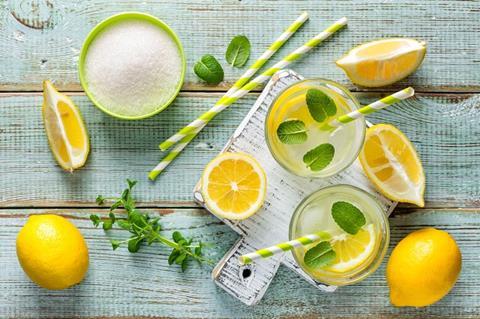 Lemonade, the widely publicised start-up home insurer, has launched cover in Illinois – the first move outside its native New York.
The expansion, which comes six months after the company began trading, is the first on Lemonade's target list of 47 of the US's 50 states. Talking to the Insurance Times in February, Lemonade suggested it could also launch in the UK, adding the only obstacle would be "underwriting according to vicinity".
Illinois is home to Chicago and is the USA's 6th most populous state with 12.8 million people.
"Lemonade offers a unique combination of value, values and tech, and we're on track to make these available across the nation," said Daniel Schreiber, Lemonade chief executive and co-founder.
Mass market digital distribution insurtechs, augmented with artificial intelligence or machine learning capabilities have attracted much interest in the past year. The technology benefits customers by speeding up policy sales or claims resolution – Lemonade initially shot to fame when it made public its 3-second claim resolution in January – while scalable, low-cost technology platforms reduce the barrier to entry to new markets.
"Lemonade was built with this kind of aggressive expansion in mind," the company said in its blog.
"Our products and technology were designed in a way that requires very little, if any, extra effort to support the different regulatory requirements from state to state, and the fact that we use bots and AI instead of brokers and agents naturally simplifies things."
Lemonade's positioning as a complete insurance business with underwriting capabilities – it has both underwriting and agency entities according to a regulatory filing – together with integration of behavioural science in its modelling has propelled the business to the forefront of the insurtech scene. It says its premiums are up to 80% cheaper than other insurers.
"Lemonade's forward-thinking business model and incredible tech are now available for the Midwest, and that's a good sign for both the tech industry and consumers," said Bradley Tusk, chief executive of Tusk Holdings, Lemonade investor and former Deputy Governor of Illinois.
Lemonade has raised $60m over three funding rounds, most recently a $34m Series B round in December. It is backed by a number of blue chip investors including Sequoia Partners, Google Ventures and XL Innovate, part of XL Catlin, who owned a 10% stake as of September last year and handle the company's reinsurance arrangements.
Regulatory complexity
The three US states where the company has not applied for a licence – Mississippi, Washington and Wyoming – are beyond scope due to regulatory complexity, the company said.
To operate in New York, Lemonade is required to hold a minimum capital buffer of $1.7m.
In broad terms, entering the UK market would be simpler than the US, where insurers must have rates and policy wordings approved by state departments of insurance. Lemonade would need to apply for a licence from both the FCA and the PRA to deliver its current model, although it could sidestep this requirement by broking its business.
90% of Lemonade's customers are renters, but its homeowner book accounts for 47% of premiums, according to its website.
The company would not disclose its latest figures, but it has previously said its loss ratios stood at 20%, due in part to to 42% of its being classified as 'excellent' risk profiles. Its last published figures from January showed the company had increased its customer base 84% month on month to 2,230.