Premium Content: US insurtech Lemonade reveals home renters business is driven by millennials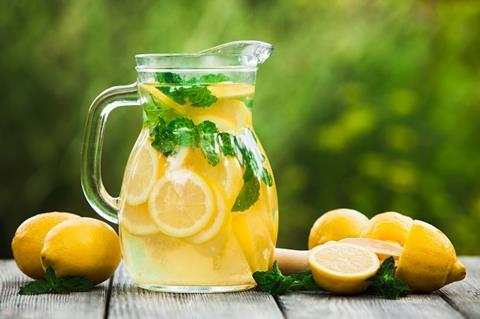 US home insurer Lemonade has captured over a quarter of the New York market for first-time buyers of renters insurance in just seven months, a survey by the company has revealed.
In a statement the insurer said that as of April it accounted for 4% of the state's property renters' insurance market, and 27.6% of first-time buyers.
The company did not disclose any figures for its other operating states, Illinois and California, but figures released last month, which showed Lemonade had grown its customers by over 50% in May to 14,315 homes insured, hinted at similar levels of traction.
"Since Lemonade's launch, first-time buyers of insurance in NY bought more renters policies from Lemonade than they did from AllState, GEICO, Farmers, Liberty, Progressive or State Farm," the insurer said in a statement.
In January the company said that around 85% of it's customers were buying insurance for the first time. Last month it said that 75% of its customers were between the ages of 25-45, down slightly from 81% in January.
Attaining 4% market share in a few months, in such a competitive category, is without precedent.
75% of under 35-year-olds in the US rent their home, making this segment one of the largest and fastest growing in the industry, Lemonade said. The rental market in the US is 110m people.
"In the two months since Google ran these surveys, our customer base has more than doubled, and we expect that acceleration to continue," said Daniel Schreiber, Lemonade CEO and cofounder.
"But even if we just maintained the status quo — within a few years our overall market share would automatically come to match our 'brand new' market share.
"That's what 'brand new' market share means; and that's why it's probably the single most telling metric of all."
The largest insurer by total market share in New York is Geico, with 23.4%. Lemonade would not disclose further details of their survey, or comment on customer acquisition channels or their homeowners insurance book.
"Attaining 4% market share in a few months, in such a competitive category, is without precedent," added Peter Diamandis, founder and executive chairman of the XPRIZE Foundation, and Lemonade board member.
The latest figures are based on a Google survey of over 500 respondents, conducted in early April. The survey split fairly evenly between different genders and age groups. It found that of the 12% of respondents who bought insurance for the first time in 2017, 27.6% of them took out a policy with Lemonade.
Proof of concept?
The development offers some of the first definitive proof that customer-centric, digital pure-play insurance propositions with focused messaging can meet the emerging needs of the millennial market, which on a global basis will be worth a trillion dollars by 2020.
Lemonade has also benefitted from a commitment to sharing its profits. Today is the first day the company will notify its customers how much of its premium pool will be returned to nominated charitable causes as part of its giveback programme. The insurer has said the figure, which is net of claims paid, could be as high as 40% of premiums. It will publish details next month.
While the business is resonating with younger demographics, some critics remain unconvinced the insurer can build a sustainable business that both undercuts the competition on price and and cedes the majority of its underwriting profits. Lemonade's renters insurance starts at $5 per month, and claims to be up to 80% cheaper than the rest of the market. Average annual premiums, including homeowners, are below the market average at around $165.
Aside from regulatory filings, the company has only publically disclosed its profitability once, when the company said in January it was operating at a 20% loss ratio – less than half the state average. Recent estimates suggest it has maintained the trend.
Lemonade is a complete insurer; its brokerage business takes a 20% commission of all premiums paid, while the remaining 80% is used to pay reinsurance, claims, expenses and giveback.
The company launched in September last year with the backing of VC heavyweights Sequoia, Google Ventures and XL Catlin. Allianz took an undisclosed position in the business in April.
In February, Insurance Times revealed the insurer was considering launching in the UK.