Insurance market pushing to avoid hard Brexit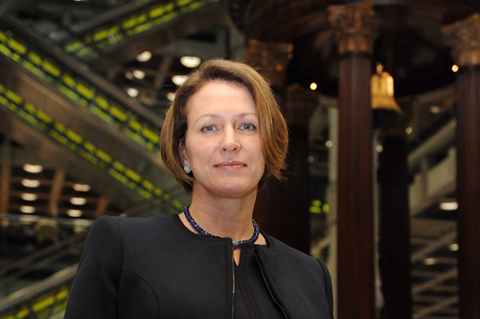 Lloyd's has a "well-developed plan" to ensure it can continue to trade with the EU if existing trading rights are lost because of Brexit, chief executive Inga Beale (pictured) and chairman John Nelson said yesterday.
The plan could involve a "different structure", they said in their joint end of year letter. The market had previously suggested that it could set up an operation in Europe to defend against the loss of trading rights.
A so-called hard Brexit would mean loss of current trading rights with the EU, such as passporting, which currently enables UK companies to trade anywhere in the EU using their home licence. Lloyd's prides itself on access to multiple markets, and so loss of these trading rights could be a blow.
Lloyd's is hoping to stave off a hard Brexit. Beale and Nelson said in their letter: "we have continued – both alone and with other like-minded organisations – to make the case to the Government for retaining our current trading rights with the EU. At the same time we are finalising our work on alternative trading options."
The pair said that the plan developed for a hard Brexit has been discussed with the Council of Lloyd's, the Franchise Board, the Lloyd's CEO Advisory Group, the LMA and broker associations.
The plan is designed to ensure continued trade with the EU "albeit with a different structure".
The company said it would share the details of its conclusions "early next year".