Insurers are requiring the cars to be parked underground or in secure facilities for cover to be provided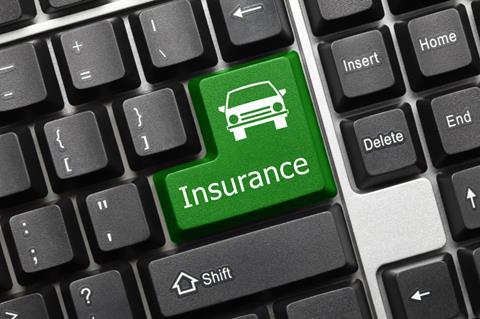 Motor insurers are refusing cover for new Range Rovers in London unless they have secure or underground parking, after a series of thefts of the vehicles in the capital, The Times reports.
The cars are being targeted by thieves as they have a keyless ignition system that can be broken into using a hand-held electronic device that can be easily bought online.
Thatcham Research said 294 Range Rover Evoque and Sport vehicles and 63 BMW X5s, which are also keyless, were stolen in London between January and July 2014.
Commercial property adviser Keith Dowley bought a replacement Range Rover in September after his previous one was stolen from outside his house in south-west London. He told The Times that he was refused cover by AIG because he did not have underground parking.
Dowley said that when he contacted Range Rover, he was told it was a problem he had to deal with himself.
"I had to tell them, 'No, this is your problem, I have just bought a £100,000 car from you, if I can't get insurance, I can't drive it, and if I can't drive it, I don't want it'," he said.
He eventually secured cover from another insurer, but had to transfer all his business, including his home insurance, to them for the cover to be agreed.
Quantum Underwriting co-founder James Wasdell said the problem of refusing cover was widespread, but that action could be taken to mitigate the risk and find cover for the customer.
"If you are an owner of a 'street parked' Range Rover [in London], even with the most sophisticated tracker, nine out of 10 insurers will now say no," he said. "However, we have been able to find a solution by combining the use of physical protection [for the car] and advising clients to insure all their assets with one insurer."
A spokesman for AIG told The Times that it may require extra security measures, such as private garaging or movable bollards, in order to provide cover.
A spokesman for Jaguar Land Rover said: "Our line-up continues to meet the insurance industry requirements as tested and agreed with relevant insurance bodies. Nevertheless, we are taking this issue very seriously and our engineering teams are actively working in collaboration with insurance bodies and police forces to solve this continuously evolving problem. This has already resulted in a number of prosecutions."
Join the debate at our Insurance Times Motor Forum on LinkedIn