Beazley CEO announced as the new chair of the London Market to see the group into Brexit
The London Market Group (LMG) has today announced that Andrew Horton (pictured), chief executive of Beazley, has been appointed as its new chair, effective from 4 May 2018.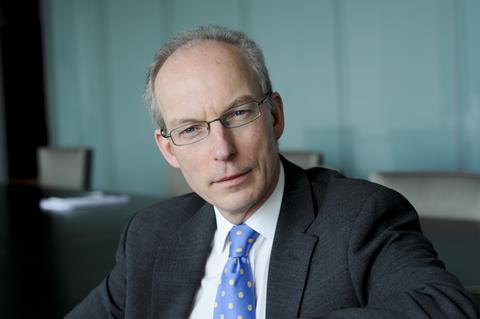 Horton will succeed Nicolas Aubert, Willis Towers Watson's head of Great Britain, who held the role for two years.
Horton said of the outgoing Aubert: "Nicolas has led the LMG with tremendous enthusiasm and his energy and passion has driven forward an agenda that is both practical and has real ambition."
He then shifted the focus on the future of the market.
He said: "The challenges facing our market are not diminishing, but I am excited that our sense of collective purpose and action is delivering genuine benefits and I very much look forward to working with all sectors of the market to grow and enhance London's position and reputation."
Aubert said: ""I have been honoured to have had the opportunity to serve as Chair of the LMG for the last two years. It has been a fascinating time for our industry, with the four key challenges of Brexit, market modernisation, promoting the London Market globally and building a diverse workforce, dominating the agenda.
"I feel the industry is in a strong position to respond to these challenges and the LMG has played an important role in raising awareness of the changes that need to take place and building consensus to achieve these objectives.
"I offer my full support and congratulations to Andrew as he picks up the mantle and I look forward to continuing to the serve the organisation as a member of the LMG board, and the wider industry as a member of the LIIBA's Executive Committee and as deputy president of the Insurance Institute of London."