Broking group swings to £1m profit in 2011 thanks to £2.3m proceeds from Gallagher transfer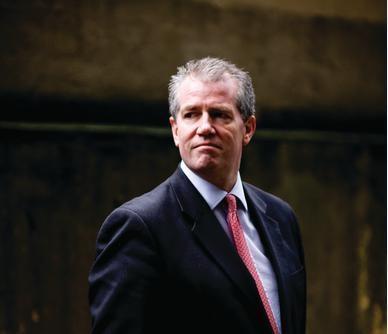 Lonmar chief executive Simon Rice is expecting 2012 profitability to increase "substantially" following his company's return to profit in 2011.
The Lloyd's broker made a £1m profit after tax in 2011, after reporting a £75,000 loss in 2010.
The company's 2010 results were hit by £1.6m of exceptional legal costs after losing a legal battle with former employees over their defection to rival broker Tysers, and a £2.1m exceptional repayment to underwriters after Lonmar's marine division overcharged them on commissions.
In addition, the 2011 results were boosted by an exceptional amount of £2.3m received from the transfer of Lonmar's casualty and exceptional risks teams to rival Gallagher International last June.
Had it not been for the £2.3m boost, Lonmar would have made a loss before tax of £614,000 rather than the £1.7m profit before tax it reported.
"We will increase profitability quite substantially again in 2012, primarily because we have got new divisions," Rice told Insurance Times.
The additions include the accident and health team which joined last year from HSBC. "We didn't get the full effect of those last year but we will this year," Rice said.
He added: "Generally all divisions are performing well."
While improving profitability, the transfer of the team to Gallagher ate into revenues. Excluding 2010 exceptional items, turnover dropped 26% to £15.3m in 2011 from £20.8m in 2010.
However, Rice said that revenues from Lonmar's core, recurring business had grown by 5%.