Former Giles Scotland chief to oversee region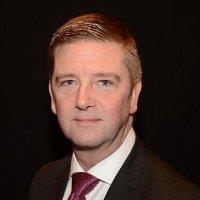 Lorica has signalled its intention to open its first Scottish office by hiring Alan McEwan as regional director.
McEwan left his previous role as regional MD of Scotland and Northern Ireland at Arthur J Gallagher in May.
McEwan was previously Giles' regional managing director for Scotland and was part of the team led by Giles chief executive Brendan McManus which managed the sale of Giles to Gallagher. He joined Gallagher when the sale completed last November.
A Lorica spokeswoman said the broker intended to open an office north of the border "in due course". It currently has eight offices in England.
Lorica chief executive Matt Bray said: "I'm delighted that Alan has chosen to join us as we continue to ramp up our investment in growth. His breadth of skills in leadership and deal making will really help us to create and deliver on some even bigger and broader plans."
McEwan said: "The Lorica strategy to build value and growth through genuine client advocacy, solid insurer partnerships and by assembling a team of handpicked quality professionals in specific communities and specialisms is really working well. They are in a great position to accelerate that growth across the UK and I couldn't resist the opportunity to get involved."
Gallagher named former Oval regional managing directors Paul Kerry and Shane Matthews as its regional managing directors for Scotland and Northern Ireland in May.
Join the debate in our new LinkedIn specialist discussion forums