Broker reiterates its commitment to return to profitability in 2015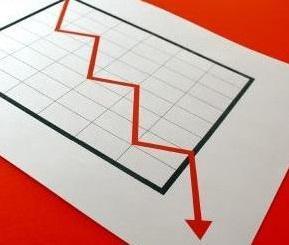 Losses at Lorica have continued for another year as the broker made new hires in the year to 31 March 2014.
Pre tax loss fell to £2.6m from £2.7m in the 12 months to 31 March 2014. The losses were caused by expenditures, which included, £1m spent on new hires during the year and a £150,000 investment in Acturis for its back office system.
The broker added the investments would provide a stable platform for future growth and reiterated its commitment to return to profitability in 2015.
For the year to 31 March 2015 Lorica anticipates the loss will reduce to a figure below £1m, with a return to profitability of £0.5m expected in the year to 31 March 2016, providing there are no unbudgeted additional investment in new teams.
On a more positive note, turnover increased by 19% to £11.1m – a third consecutive year of double digit income growth, the broker added.
In a statement the broker said: "With the consolidator landscape increasingly uncertain Lorica continues to grow well, with organic growth momentum building. This is migrating to profit as planned. We are well placed to fulfil our ambitious expansion aims."
Finance director Phillipa Sherman said: "Against the backdrop of a challenging economic climate and prevailing soft market conditions, over the past 3 years Lorica Insurance Brokers has delivered a 70% increase in premium volume and 68% increase in income during this period.
"This result is a testament to the dedication of our team and strength of relationships with insurer partners."
The broker also received a capital injection of £2.5m which it said was due to the confidence that shareholders had in the company.
Chief executive Matthew Bray added: "We continue to invest to expand Lorica Insurance Brokers. We are pleased with our progress to date, a strategy which is delivering significant, consecutive, year on year premium and income growth.
"Without any change in strategy or major infrastructure expansion, profit will follow, as the rate of new investment becomes an ever decreasing proportion of our underlying business."
Join the debate in our new LinkedIn specialist discussion forums