GI managing director John O'Roarke sees 'big opportunity' to take more commercial market share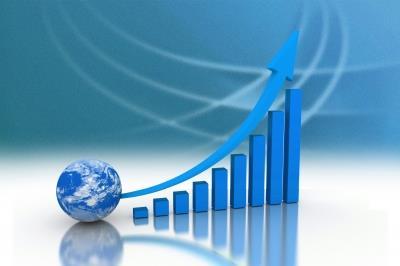 LV='s general insurance business will focus on growing its commercial book in 2015 after the business line started making an underwriting profit this year, according to general insurance managing director John O'Roarke.
But he added that personal motor business had been a "fly in the ointment" in the nine-month period, and that the company would continue to tread carefully in the business until market conditions improve.
Commercial growth
LV= grew its commercial book by 15.6% in the first nine months of 2014 and O'Roarke expects the growth to continue next year.
Speaking to Insurance Times following the release of LV='s third-quarter trading update, O'Roarke said: "We are at a satisfactory level of profitability. We think we are now going to be consistently trading below a 100% combined operating ratio on commercial insurance. And now it is a question of growing the book."
He notes that LV='s proportion of commercial to personal business is still relatively low compared with competitors such as Aviva, AXA and RSA. "Our commercial business is under-represented. We do think we have a big opportunity to take a bigger share of the commercial market. That is going to be the main strategic thrust."
Commercial business accounted for just under 16% of LV='s total general insurance portfolio in the first nine months of 2014. O'Roarke said that his medium-term ambition was for commercial to make up a third of the total book, and over the long term he wants it to make up half of the total portfolio.
He said: "I don't want to put a timeline on that but that should be the ultimate ambition."
He added that LV= had increased rates by between 7% and 8% on the SME part of its commercial business, which makes up half of the company's commercial portfolio.
Motor performance
Despite the commercial growth, LV='s overall gross written premium fell by 4.4% to £1.08bn in the first nine months of 2014 from £1.13bn in the same period last year.
The decline was driven by refusing unprofitable business and lower rates than last year in the personal motor business, which makes up the bulk of LV='s general insurance gross written premium.
O'Roarke said: "We will soft-pedal on motor unless the market conditions improve."
He added that LV= had boosted its motor rates by 7.5% in March, but that the line still needed to go up by a further 10% by the end of next year. This is needed to tackle an estimated 5% inflation in claims cost, coupled with falling investment income.
O'Roarke predicted that investment returns would fall to between 1% and 2% next year from their current 2% levels.
He said: "This means there is even less income to compensate for the inadequacy of motor rates."
Join the debate in our new LinkedIn specialist discussion forums