Gibraltar players being less aggressive, says insurer's GI managing director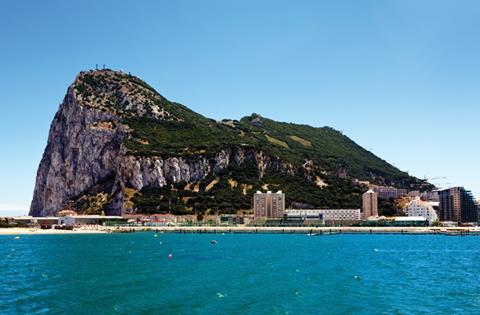 Competitive tension in the personal lines motor market is easing, in part because Gibraltar-based insurers are being less aggressive, according to LV= general insurance managing director John O'Roarke.
Speaking to Insurance Times following the release of LV='s 2014 results this morning, O'Roarke also said that he expected the insurer's general insurance business to grow gross written premium in 2015 after two years of competition-induced reductions.
'Cautiously optimistic'
LV='s general insurance business reported strong results in 2014. A particular highlight was its record combined operating ratio (COR) of 96.1%.
A big reason for the improved profitability was a 176% surge in reserve releases to £113m in 2014 from £41m in 2013.
O'Roarke said that the company would normally expect reserve releases of around £40m and that the 2014 level was unlikely to be repeated. But he added that he was optimistic of maintaining profitability through motor rate increases.
LV= boosted motor new business rates by 8% and renewal rates by 6% in 2014. O'Roarke said: "The art of maintaining profitability is to recognise early enough when reserves are starting to weaken and get premium increases through at the right point.
"I am pretty comfortable, provided we can continue to [increase rates], then we will be able to maintain the kind of profitability we have reported this year."
He said that LV= was aiming for rate increases of between 5% and 6% this year.
O'Roarke said he was feeling "cautiously optimistic" about competitive conditions in the motor market.
He said: "The competitive tension is still there but it is nowhere near as strong as it was 12 months ago. Some of the insurers, particularly the Gibraltar insurers who were aggressively chasing market share 12 months ago, are not doing that today.
He added: "They are not willing to let go of what they have got but they are much more cautious. I think Solvency II is probably another factor which is bringing a little bit of discipline to the market and causing people to reflect on how much capital they have got."
However, O'Roarke does not expect the dramatic hardening seen in 2011 in response to rising bodily injury claims, where rates went up by 20% over 12 months.
He said: "This time I think it will be different. It will be more protracted, incremental and hesitant. The insurers that have got significant market share don't want to give it up. They are not rushing to put rates up, but I think by stealth rates are actually going up."
2015 growth
LV='s general insurance gross written premium (GWP) fell by 4% to £1.39bn in 2014 (2013: £1.45bn) following a 2.7% drop the previous year.
But O'Roarke said that he expected the general insurance business to return to growth in 2015. He said: "Although our GWP has edged back for two years in succession now we expect it to grow this year, so we think gross written premiums will be up by 5% or 6% and our policy count wil be up again by the same order of magnitude as 2014."
He said that the company was "very positive" about further growth in commercial business, where GWP grew by 13% in 2014, and brokered household business. He also said that early indications suggested a return to growth in brokered personal motor.
He added: "The area we are slightly less optimistic is on direct motor for the time being but we do expect to see some growth in the second half."