Bunker to move to advisory role in early 2016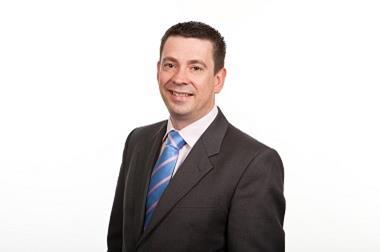 LV= Broker's commercial lines director Mike Crane is to take over as managing director of LV= Broker early next year, replacing Phil Bunker.
Bunker is to move to an advisory role at the insurer in early 2016.
Crane has been named deputy managing director of LV= Broker, an interim role, with immediate effect and will become managing director when Bunker steps into his new role.
The company has not yet found a replacement for Crane as LV= Broker's commercial lines director, but Crane will recruit a replacement over the coming months.
LV= Broker handles LV='s intermediated general insurance business.
Bunker is one of the five-strong core team of LV='s general insurance business that joined the insurer in 2006.
Other members include LV= general insurance managing director John O'Roarke, chief operating officer Peter Horton, finance director Steve Castle and risk director Paul Cassidy.
The team joined LV= when the company bought the company they had founded – ABC Insurance Services – in 2006.
The five's contracts all come to an end this December. O'Roarke has already announced that he is considering becoming a non-executive director of LV= after his contract expires.
Crane joined LV= in 2008 to establish and lead the development of its commercial lines business.
Prior to joining LV=, he was he was head of SME sales and servicing for RBS Insurance with responsibility for the NIG commercial branch network.
Crane said: "Leading LV= Broker is a fantastic opportunity and I am delighted to have been chosen for this role. Under Phil's leadership the business has developed an excellent rapport with brokers and I intend to continue our focus on ensuring we are their insurer partner of choice."
Bunker added: "I am very pleased with this outcome, since we now have an extremely capable home grown successor who is well known to brokers and our people.
"In the role of deputy managing director Mike will have time to select his own successor, and to have a period of time working alongside me. In the next few months Mike and I will flesh out my own new role.
"I am keen to keep my association with LV= Broker, and to be able to use my skills, experience and contacts to continue to contribute to the business, while also having more time to pursue some personal projects."