MGA boss reflects on first two years in business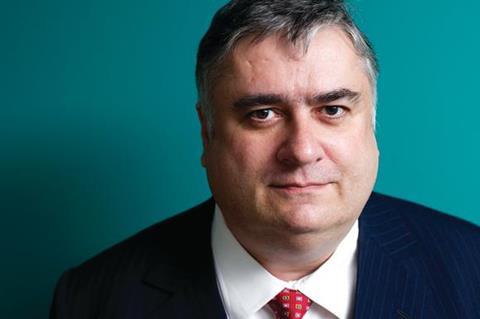 Charles Manchester knows what it takes to start a business from scratch.
The founder of Manchester Underwriting Management had no income and no office when he launched his new MGA in 2010.
But two years on, he has built the company into a team of 16 handling more than 1,000 enquiries per month.
"On day one we had no income, no office, no paper, no paperclips and not even a fag packet to write our business plan on," he said.
"When you start a new business from scratch it is a lot of hard work and I believe that if you can't always be the cheapest insurer you have got to provide the best service to brokers so that they can rely on you for what they need."
By his own admission, Manchester, who was speaking in an exclusive interview with Insurance Times, said he was bored at HCC International and decided to leave and take a year out before starting MUM with the backing of Amlin as a capacity provider and shareholder.
Since then the business has evolved from a UK professional indemnity provider into the international financial lines market covering everything from management liability to product recall, and setting up a consortium at Lloyd's with Amlin.
And this month Manchester will open a new office in Lime Street, London that will focus on providing a flexible and speedy service to London brokers.
Humble beginnings
When he started his company two years ago, Manchester said the insurance industry was in the depths of a soft market, and today he still believes the UK market is fundamentally underpriced.
Despite a proliferation of new MGAs starting up over the past few years, he believes that many of them have wrongly focused on returning a profit to their broker owners rather than an underwriting profit to their capacity providers, and believes that most won't survive.
MGA Affinity Insurance Management (AIM) recently stopped trading after having to pull the plug on its deal with capacity provider Munich Re after the insurer demanded a blanket liability rate hike last year.
Last month, Keychoice Underwriting revealed that it could make up to 10 job cuts as the company outsourced its key functions to Towergate Underwriting after feeling the squeeze from rival insurers.
Manchester's own business has leveraged the benefits of his 30 years of experience.
"If you get a group of insurers together they will all complain about what the market is doing, and then forecast on their own business and continued profitability," he said.
"They all do the same, but they can't be right.
"If the market is not placed properly then how can they grow?"
He continued: "There is a lot of evidence around the actual pricing that for some years has been in the low point of the cycle, coverages offered are wide and commissions are greater, yet profits are being made, borne from releases of earlier underwriting years.
"I have even heard of companies releasing profits from 2010 casualty business, when you just don't know what your loss ratios are going to be.
"There is a lot of 'cheating' going on there with these results and at some point the music will stop and then there will be blood on the carpet."
Tough market
Manchester said that some areas of the PI market are notoriously difficult, including UK solicitors' PI, where he said nobody is making any money, and property valuers' PI, which has been hit hard by an increasing number of claims arising from mortgage defaults.
On the issue of regulation, he said that while it would put added pressure on those struggling to make ends meet, it was necessary and not many brokers were overly concerned about it.
Feedback from MUM's capacity providers has been positive to date, according to Manchester, who said they were happy with the firm's sensible growth strategy, focusing on specialty lines through harnessing its underwriting skills, and being selective in its hiring and acquisitions.
While MUM has been hitting its UK regional targets, Manchester said a substantial chunk of the company's growth will come from the international side, where it was already dealing with six or seven new countries it hadn't done business with before.
"The fact that we have made it through two years in this kind of environment and that we have stuck to our underwriting principles and our business plan is our biggest achievement in its own right," he said.
He continued: "I have had more fun in the past two years than I have in the previous 10. I have got some great people that I'm working with, I have got some professional backers, and I like running my own business and doing it well."
Manchester doesn't see any improvement in the market until the global economy picks up again or there is a market changing catastrophe of the equivalent magnitude of 9/11.
Overseas ventures
His other business – Central European Underwriting – which operates out of Warsaw, Poland, has also been performing well, tapping into a highly-educated and largely English-speaking market with a bigger economy than all of the central European states put together, and which unlike its Western counterparts actually grew during the recession of 2008/09.
As a football fan and part owner in non-league side Chesham United, who narrowly missed out on promotion last season, Manchester will have another reason to focus his attention on Poland with the Euro 2012 finals currently being held there.
Despite his humble beginnings, it seems that the world is quite literally Manchester's oyster as he looks to go truly international.