Aviva plans to combine Aviva Ireland with Aviva UK to form a new UK and Ireland region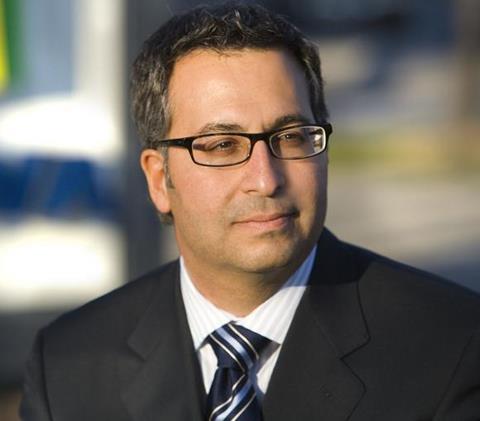 Aviva has confirmed that 770 jobs are set to go from Aviva Ireland following widespread speculation surrounding its Irish operation.
The proposed redundancies will come as part of a wider restructuring that could see a further 180 jobs cut from Aviva Europe.
Aviva Ireland and Aviva UK will be combined to form a new UK and Ireland region.
The insurer said it aims to become the most competitive insurance provider in Ireland.
Aviva said the changes were part of a drive to "create a leaner cost base" by restructuring European regional operations to strengthen the business.
"The macro-economic environment is challenging and there is a pressing need to ensure the Irish cost base is at a market-leading level to secure the long-term success of the business," the insurer said.
It claimed the Irish business would benefit from Aviva UK's investment in technology, underwriting capability and purchasing power, enabling Aviva Ireland to offer more competitive pricing and to introduce new products and services.
"Aviva will also investigate the feasibility of establishing additional centres of excellence in Ireland to serve customers in the UK, as the business grows," adding that this could potentially mitigate the reduction of jobs in Ireland by 200 roles.
Aviva Ireland currently employs 1,770 staff business and the insurer said it anticipated that if the proposals were implemented the number of roles remaining in Ireland would be between 1,000-1,200 (including roles which may potentially be outsourced).
The proposed changes to the Irish business are not expected to begin to take effect before March 2012 and Aviva said it could take up to two years for a new structure to be implemented.
Igal Mayer, chief executive of Aviva Europe said: "In Ireland, we must improve our competitiveness to ensure we continue to provide customers with attractive products, good value and excellent service. We're fully committed to keeping customer-facing roles in Ireland and to minimising the impact on our employees. We appreciate that there will be a period of uncertainty for our people over the next few months as the proposals are explored further, and we'll make every effort to support them during the consultation period and beyond.

"The proposed changes to our regional operations will deliver a stronger, leaner business, at the heart of which is a firm focus on meeting our customers' needs."

Aviva added that it will endeavour to achieve as many of the potential redundancies as possible through voluntary means.