Agrical's 50 staff and mangement remain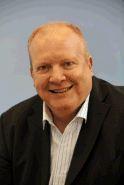 Global loss adjuster McLarens has strengthened its position in the UK commercial claims market with the purchase of Agrical.
McLarens said the deal made it the largest UK niche commercial loss adjusting firm.
Agrical will trade as Agrical, a McLarens Company, and its 50 staff and management will remain at the company.
Agrical's specialises in agricultural claims as well as estates, commercial leisure, renewable energy and high net worth claims.
McLarens bought global aviation loss adjuster Airclaims in 2011 and recently secured a 50% share of Zurich's commercial business in the UK and a place on its major loss panel.
McLarens managing director Trevor Latimer (pictured) said: "One of our key strategic objectives is to be recognised as the leading provider of niche technical loss adjusting services, not just in the general commercial market, but in specialist product lines too. With Airclaims, we acquired the market leader in the aviation market. For agri-related claims, it is Agrical.
"Agrical operate a traditional practitioner led model, as do we, focusing on technical loss adjusting, in a very distinct market, with a very savvy and loyal client base. We are thrilled to be merging with such a well respected and renowned firm. "