Graham Smart (pictured) takes on the role of managing director for Europe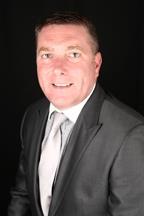 McLarens has appointed Graham Smart to the newly created role of managing director for Europe.
Smart is replacing retiring UK managing director Trevor Latimer who will continue at McLarens as a non-executive director.
Smart will be responsible for operations across the continent while continuing to oversee operations in the UK. Since the firm's UK relaunch in 2006 Smart has been a member of McLarens' UK executive board and has more than 20 years' experience as a chartered adjuster.
Chairman and chief executive Vern Chalfant said: "We see a great deal of potential across the European market and Graham, who has played an important role in our UK success to date, is an obvious candidate to take on this role. At 43 he's in a unique position of having, in relative terms, age and enthusiasm on his side, but with the knowledge and experience that comes with over 20 years in loss adjusting. Graham's a natural successor to Trevor Latimer and for those who have worked with McLarens in the past seven years, this will come as no surprise."
Smart said: "It's a hugely exciting time to be taking on this role. Attitudes towards the provision of loss adjusting services are changing. The market is increasingly looking for choice and it's no longer a case of one or two major companies dominating.
"What's clear from some of the major panel announcements we've seen in recent years – from which both McLarens and others have benefitted – is that there's a growing appetite for a specialist, traditional loss adjusting and, as such, we're confident that there's still significant scope for further expansion across the UK and Europe. Our strategy across Europe is therefore focused on continued, calculated growth and we'll be looking for potential acquisition opportunities – some of which we're already scoping out – alongside organic expansion."