The chief exec discusses volatility caused by church metal thefts and trying to see the much bigger picture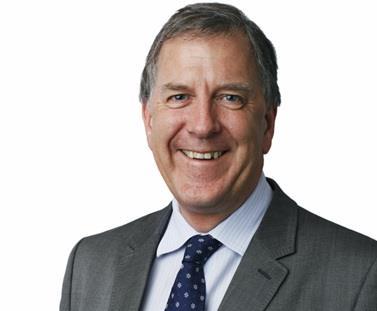 Ecclesiastical chief executive Michael Tripp took over the business's top job at probably one of the worst times possible.
The year was 2007, and the price of lead, fuelled by China's insatiable demand, had shot to its highest level ever. In just four years, its price on world commodity markets had increased 10-fold.
The sky-high prices meant rich rewards for thieves, who attacked churches with renewed vigour to get their hands on the valuable metal.
As the UK's largest church insurer, Ecclesiastical has felt the pain from claims from thefts. Its recently published 2011 results showed a £7.7m loss, with a combined operating ratio that had deteriorated to 105.4% from 102% in 2010.
General insurance gross written premium also dropped slightly, to £465m from £474.4m the previous year.
As well as the metal thefts, Ecclesiastical was also hit last year by the volatility in the stock market, which eroded investment income, and the natural disaster claims from the Australian floods and earthquakes in New Zealand.
An actuary from an early age
Today, Insurance Times is in leafy Gloucester, the home of Ecclesiastical, which marks its 125th anniversary this year, to talk with Tripp about those challenges affecting his business. But before that, as it's Tripp's first interview with Insurance Times, a bit about the man himself.
After being told at a fifth form careers evening he should pursue a career as an actuary, Tripp went on to read maths at Imperial College of Science & Technology at London University. He then joined Guardian Royal Exchange as an actuary and worked his way up the ranks to become a director working on service delivery.
His next step was Watson Wyatt, where he headed the global non-life insurance consulting team, before moving on to become a partner at Ernst & Young.
A devout Christian and a lover of old buildings, Tripp jumped at the opportunity to head up Ecclesiastical in 2007. "It just felt like the perfect vocation for me - like a round peg in a round hole," he enthuses.
Swings in results
Tripp, who, with tongue in cheek, describes himself as a "Catholic chief executive making money for the CoE", has overseen the growth of a business that now has operations in the UK, Ireland, Canada and Australia.
During that time, he's had to cope with big highs and lows in profits. In 2008, Ecclesiastical was hit by a £22.5m loss, but that turned into a £79m profit a year later. Then, profits dipped to £50.4m in 2010 and plunged into the red again with last year's £7.7m loss.
The reason for the volatility is Ecclesiastical's vulnerability to swings in the price of lead, as thieves are highly attuned to what their illegal takings will fetch on the black market.
Also, Ecclesiastical has offered property cover in New Zealand and Australia, which have been hit by earthquakes and floods. Last year was particularly bad – Ecclesiastical took losses totalling £330m from the quakes in New Zealand.
One of the company's biggest claims in recent memory, says Tripp, came from floods at Cornwall's Eden Project in 2010 when large areas of the county were inundated.
Given the complexity of the property and the timing of the floods just before the busy Christmas season, he says that Ecclesiastical's claims team pulled out all the stops to get the client's business back up and running as quickly and as safely as possible.
'We reserve at the same level'
Tripp maintains a cool head and looks at the results as part of a bigger picture.
"You always feel good if the results are positive and not so good when you make a loss, but you need to take a long-term view and keep everything in perspective," he says.
"One of the things that we do differently is to always try to reserve at the same level, and therefore we don't manipulate the strength of our reserves. So I think inevitably our results are going to have a little bit more volatility than others."
Nevertheless, the losses have led Tripp to make some tough decisions: last year he decided to pull out of New Zealand.
Initiatives for preventing metal theft
Back in the UK, Tripp is attempting to tackle the problem of church metal thefts by investing in security systems.
The number of metal thefts from UK churches has swung wildly from more than 2,200 in 2007 to 900 in 2009, before reaching its five-year peak of more than 2,600 last year.
This year the company invested £500,000 in a roll-out of alarms in the most vulnerable churches across the country.
"Of course, the deployment of SmartWater and the installation of alarms cost us money, but there is no doubt that we are saving more than we are investing," Tripp says.
Other initiatives include working with the police on prosecutions and with other organisations to lobby government on the regulation of scrap metal dealers in a bid to crack down on the problem. "It has always been a topical issue," he says. "The records show that even in 1935 the board was talking about the theft of metal."
Making a real difference
Looking ahead, Tripp is excited about the company's decision to branch out from its roots in insuring specialist heritage property, which include the Royal Albert Hall, Blenheim Palace and Chatsworth House, into the wider property owners' market.
He's also determined to keep the company whiter than white ethically.
Ecclesiastical is signed up to a code of ethics laid down by its owner, the Allchurches Trust, a charity established in 1972 to promote Christianity and to contribute funds to charitable institutions.
"Our staff strongly feel that what they do is helping to make a real difference to the community, as they're not chasing short-term profits for nameless shareholders but working for a charitable cause that supports the communities we all work in," Tripp says. "Insurance is a long-term business and we are in the business of paying claims."
The company
Offices: 4 regional offices in the UK (Gloucester, Birmingham, London and Manchester)
Locations: UK, Ireland, Canada and Australia
Employees: 900 in the UK; more than 1,100 worldwide
The man
Birthplace: Hove
First job: Michael was responsible for surrender value quotations at Sun Alliance, Horsham.
Family: Two daughters, 22 and 25.
Interests: Music (opera singing), walking, keeping fit and travelling