Insurer puts book into run-off after failing to make profit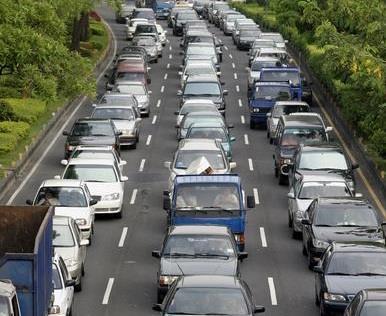 Mitsui ended its hopes of reviving its flagging commercial motor business this week by announcing it would put the book into run-off in 2012.
The Lloyd's insurer had hoped to make the business, which is "below £10m gross written premium", profitable this year. Mitsui had commercial motor gross written premium of £29.6m in 2009 and £12.7m in 2010.
Mitsui, like its competitors, had battled bodily injury claims in motor. According to Ernst & Young, commercial motor is suffering across the industry.
An E&Y 2010 motor report shows that commercial motor performed worse than private last year, and relied heavily on reserve releases to prop up results.
Underlying net combined ratio, without reserve releases, was 116% for private motor and more than a percentage point worse for commercial, at 117.1%.
Asked about bodily injury claims, Mitsui's underwriting, property and casualty head Graeme Rayner said: "I don't think our experience was anything different to anyone else in that market."
Instead, he said, the decision to put the motor business into run-off was about taking Mitsui into a new strategic direction.
Rayner explained: "We had invested heavily in our regional network, so we invested in businesses and underwriting centres in Birmingham, Manchester, Glasgow, Belfast and Dublin.
"We've recently hired a property owners' team to just reinforce what we are doing in the UK regional market, and motor has become less and less core to what we're doing.
"It's below £10m premium (motor), it's a difficult market and we wanted to deploy our resource in building market-leading businesses where we can really sell."
Mitsui is targeting a combined operating ratio of less than 100% for 2011.
Mitsui's Syndicate 3210 lost £19.2m last year after recording a combined operating ratio of 219.5% in professional indemnity. The firm also suffered catastrophe losses and needed an infusion of capital to bolster its deteriorating reserves. It made a £14.4m profit in 2009.
"We are targeting profitable growth and tighter expense management, with the aim of a sub-100 combined ratio this year," Mitsui at Lloyd's general counsel David Casement told Insurance Times in April.
We say …
● Mitsui is concentrating resources on its regional offices instead of the difficult motor market. Putting the relatively small commercial motor book into run-off will quickly be forgotten if Mitsui can improve results to the sub-100% combined operating ratio it is targeting.
● Commercial motor remains a difficult market for insurers, which are still heavily reliant on reserves. According to Deloitte, commercial improved its performance by around six percentage points last year owing to reserve releases. There could be real pain in store for those insurers whose reserve releases dry up.