Five-strong property owners' team switches to Lloyd's insurer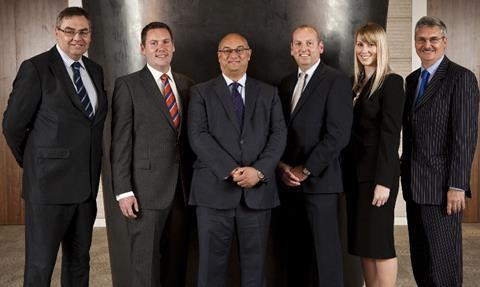 Mitsui Sumitomo at Lloyd's has snapped up a former property owners' team from AXA to lead its launch into the real estate insurance market.
The five-strong team will be part of the property insurance portfolio of Mitsui Sumitomo at Lloyd's and will report to property underwriting manager Chris Bottomley.
The former AXA team, led by Mike Philips, will create a new real estate insurance offering.
Philips spent the last seven years as head of specialist markets at AXA where he lead the growth of a property owners' account.
He is being joined by Jeff Heaver, Mike Sparkes, Daniel Keehan and Katie Gill.
Graeme Rayner, head of property and casualty underwriting at Mitsui Sumitomo at Lloyd's said: "Bringing in an established, experienced real estate insurance team is one part of our plan to broaden and enhance our product range in 2012.
"The real estate proposition complements our corporate, commercial and regional portfolios, and we look forward to working with our brokers to build our presence in this market."
Mitsui Sumitomo at Lloyd's chief executive Andrew McKee said: "To make an impact in a new market such as property owners', a solid understanding of the sector, strong client relationships and a great team ethic is required.
"I believe Mike and his established team meet all these criteria and will hit the ground running. This is another step forward that perfectly demonstrates our aspirations to create a footprint in Europe that is more reflective of Mitsui Sumitomo's global insurance market standing."