Survey by consumer group found fees charged by car insurance providers varied widely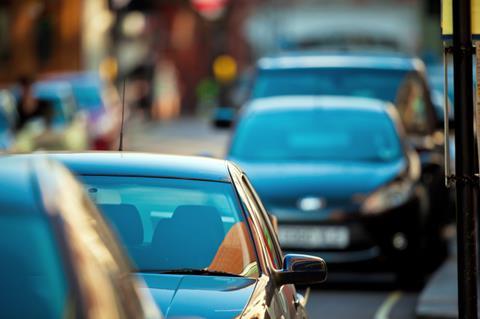 Car insurance customers are being hit with "eye-watering" administration fees, consumer group Which? claims.
A study by the group, which is running a "stop sneaky fees and charges" campaign, found that the admin fees used by car insurance providers varied widely, with some charging double the average for some costs.
Which? looked at 44 insurers between May and August.
It found that five did not have any adjustment fees for changing details such as a name or address, while others charged up to £35.
The average fee for this was £22.79, Which? found.
Two-thirds of insurers charged for cancelling during the 14-day cooling-off period, with the cost being as high as £75.
While some insurers did not charge cancellation fees for ending the policy early, the average cost was £49.55 Which? found.
Some insurers charged set-up and renewal fees – to pay for the cost of arranging cover – with costs reaching up to £50.
The average charge for sending out a replacement insurance certificate or a copy of the policy document was £14.18, but some firms charged £30, while 10 insurers did not charge.
Previous Which? research found that two-thirds (68%) of consumers thought companies used separate fees to trick people into thinking the product or service was cheaper than it was.
Which? urged companies to set out all fees and charges clearly so consumers can easily compare between providers.
Which? executive director Richard Lloyd said: "We've found some insurers charging customers eye-watering admin fees that can be hard to avoid, and people often don't know what they are actually paying for. We want companies to ensure their fees reflect actual costs."
In response, ABI director of general insurance policy James Dalton said: "The motor insurance market is highly competitive and average premiums are lower than they were two years ago with insurers passing on savings of over £1bn to customers following the recent reforms to tackle whiplash.
"In accordance with the rules of the FCA and relevant legislation, the fees insurers charge must be clearly and fully set out and broadly reflect the costs they incur."