EY predicts motor rate rises will help general insurers grow despite headwinds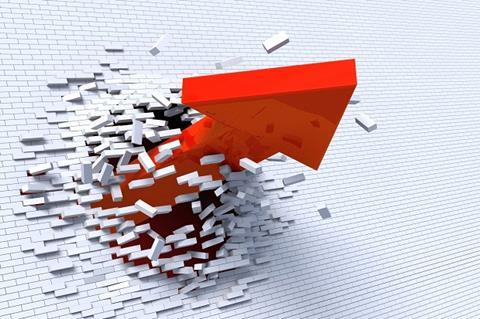 Motor rate rises should help UK general insurers combat the many pressures they face and boost their growth rate in 2017, accounting and consulting firm EY predicts.
In its summer financial services review, the EY ITEM Club – a forecasting group – predicted that non-life premium income would grow by 3% in 2017 and 2018, up from 2.6% in 2016.
This is despite several headwinds, including Brexit, a challenging economic environment, the increase in Insurance Premium Tax (IPT) to 12% from 9%, new renewal price transparency rules and a delay in the government's review of the recent Ogden discount rate cut.
EY said in its latest ITEM Club report: "Pressures on general insurers' profitability will be mitigated by an upswing in the insurance pricing cycle, evidenced by rising premiums."
The report noted that car insurance rates had increased by 11.6% in the three months to May 2017 compared with the same period last year – the fastest increase in six months and more than four times the rate of consumer price inflation.
Although some of the rate rises reflect the IPT hike, EY said prices are rising beyond the level needed to pass IPT on to comsumers, "marking a turning point in the insurance cycle".
Tough times
It will not be plain sailing for UK general insurers for the rest of the year, however.
EY noted that because of the delay in the Ogden review, which it said was triggered by the general election, insurers were facing an elongated period of bigger claims bills thanks to the cut in the Ogden rate to -0.75%.
The report said: "Even if the government ultimately rows back on the extent of the rate cut, insurers potentially face a period of higher pay-outs than they had expected.
"Moreover, legislation to reduce whiplash claims, which should have mitigated the consequences for premiums of the Ogden reform, has also been delayed by the election."
EY added said that it is still waiting to see how the FCA's new price transparency rules, which require insurers to print last year's premium alongside this year's quote, will affect insurers' business.