Efra queries £600m private sector funding target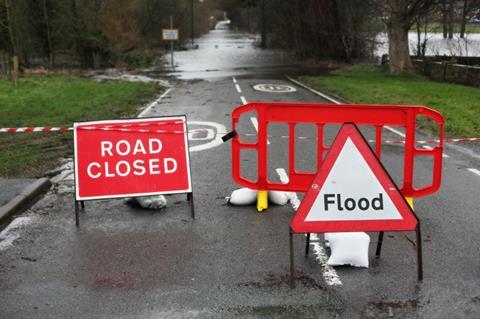 A cross-party committee of MPs has taken the government to task over its flood defence spending plans and said it remains unclear how it expects to hit is £600m private sector funding target.
The ABI said the report published today by the Environment, Food and Rural Affairs Committee (Efra) shows that greater investment in flood defences is "desperately needed".
Efra's report into the performance of the Department for Environment, Food and Rural Affairs (Defra) noted that the government has pledged £2.3bn of spending on flood defences over six years to 2021, which is aimed at protecting 300,000 properties. The plan relies on £600m of funding from the private sector.
But Efra added that only £40m of the £148m funding secured up to the 2014/2015 financial year had come from sources beyond local government.
Efra committee chair Anne McIntosh MP said: "It is unclear how the £600 million target can be met, and we want Defra to demonstrate how it intends to obtain that money and to explain the impact on its investment programme if the money does not come forward."
An ABI spokesperson said: "The Efra Committee's report further highlights that greater investment is desperately needed for flood defences and effective land and water management.
"The report reinforces the aims of the ABI's recently launched Flood Free Homes campaign which recognises that flooding is the greatest natural threat the UK faces.
"To substantially reduce the risk of flooding in the UK, we need government to spend £1bn a year on managing flood risk to keep pace with climate change, a zero-tolerance on building new developments in flood risk areas, and cross-party consensus to ensure long term ambitious solutions to manage flood risk."
Join the debate in our new LinkedIn specialist discussion forums