'Significant' testing will be required once the scheme is set up this summer, says chief executive Brendan McCafferty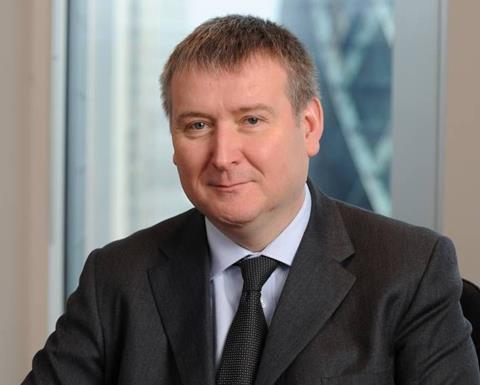 July this year is "still very much in the right ballpark" for completing the set-up of Flood Re, but the scheme's full launch date is still to be determined, according to chief executive Brendan McCafferty.
The scheme will also not have its Solvency II capital model approved until after the new solvency regime comes into force in January 2016.
McCafferty told Insurance Times that summer 2015 was the time given for the establishment of Flood Re, which means when the scheme's infrastructure will be built.
But after this set-up work is complete Flood Re will enter a testing phase with the companies that will be placing business with it. McCafferty said: "When you are talking about plugging into several hundred insurers and distribution points across different channels and products, that will be a significant piece of work.
"You would never complete an infrastructure build and go live the next day."
He added: "What we have done with [Flood Re's managing agent] Capita so far is validate the earlier milestones.
"We now need to talk to the industry and understand more about that testing phase in order to validate the planning assumptions that we have got.
"I'm sure everybody will agree that the most important thing will be to get that testing right."
Gathering pace
Flood Re's development has kicked up a gear in the new year. It has now hired Guy Carpenter as its reinsurance broker and outsourcing firm Capita as its managing agent, which will run many of Flood Re's key functions.
It has also making progress on filling out its top team. Having named ABI property director Aidan Kerr as operations director and Amlin finance director Adam Golding as chief financial officer in December, Flood Re appointed former city minister Mark Hoban as chairman and is close to naming its new chief actuary, who has been hired. The scheme is now looking for a head of risk and two non-executive directors.
There is still plenty on McCafferty's to-do list. High on the agenda is getting PRA approval for Flood Re. The scheme expects to submit its application towards the end of this quarter.
McCafferty described the application as "a huge piece of highly important work that is immensely complicated to get right" and added that the approval process could take "several months".
Flood Re also needs to get approval for its Solvency II internal capital model, which McCafferty said will not happen before the new capital regime comes into force in January next year.
Under Solvency II, companies can either use the new regime's one-size-fits-all standard capital model, or get their own model approved for use by regulators, which is what Flood Re will do.
McCafferty said: "We would expect the model to be approved some months after the end of this year."
Join the debate in our new LinkedIn specialist discussion forums