Munich Re non-life profit drops amid competition-fuelled cut-backs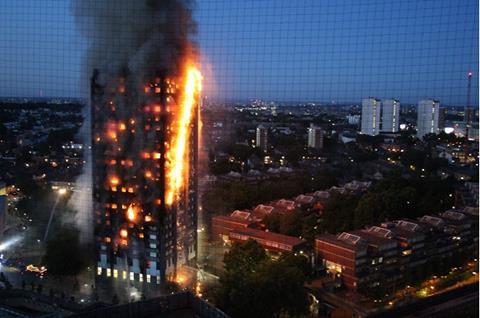 Munich Re's man-made catastrophe claims bill in the second quarter of 2017 included a payout for the Grenfell Tower fire in London, the reinsurer revealed in its 2017 first-half report.
Munich Re did not disclose the amount it paid out for the Grenfell disaster, but said the payment made up part of a total €187m (£169m) claims bill for man-made disasters in its non-life reinsurance division in the second quarter.
Protector Forsikring, the Norwegian insurer that covers Grenfell Tower's owner – the Royal Borough of Kensington and Chelsea – is expecting a gross claim of up to £50m for the fire. Munich Re is expected to pick up a large portion of this claim.
Munich Re's non-life reinsurance unit paid out a total of €253m for large claims in the second quarter of 2017, of which €66m was for catastrophes and €187m for man-made disasters.
In the first half of 2017 overall, the large claims bill was €656m, up from €643m in last year's first half.
Munich Re said that despite the increase, its pay-out for major claims was below the average that it expects, and its loss ratio for the half was almost unchanged at 62.5% (H1 2016: 62.7%).
Profit drop
Munich Re's non-life reinsurance division suffered a 29% drop in profit to €858m in the first half of 2017 from €1.2bn in last year's first half.
Part of the cause was an 11.5% drop in underwriting profit to €925m (H1 2016: €1bn) because of increase in the expense ratio to 33% from 31.6%.
The combined operating ratio deteriorated by 1.2 percentage points to 95.5% (H1 2016: 94.3%).
Munich Re also revealed that it has been cutting back in response to unprofitable business and pricing pressure.
Gross written premiums at the non-life reinsurance division were down 3.7% to €8.8bn (H1 2016: €9.1bn).