Spencer relishing return to UK GI market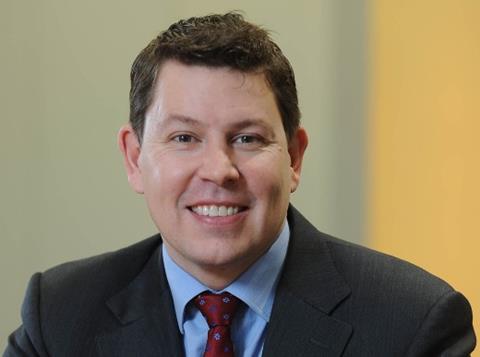 Aviva's new UK and Ireland chief executive Robin Spencer will make it a priority to get out and meet staff and brokers after taking on his new role today.
Spencer told Insurance Times he was excited about his new remit and to be getting back into the UK general insurance (GI) market after 12 years away from that part of the business.
"I'm really excited to be going into the UK GI market," he said.
"I have got an awful lot of experience in GI and therefore one of the key reasons I'm excited to be taking on UK GI is because it's our biggest GI business in the group."
One of Spencer's most recent postings was as chief executive of Aviva Canada's general insurance business but he believes the same fundamentals can be applied in his new UK role.
"Ultimately it comes down to having really strong people who can make sure that we have got focused underwriting, pricing and claims management and of course customer service," he said.
"The UK GI market must be one of the most fierce and competitive in the world and it's also one of the most innovative markets in the world.
"It's very clear that I need to be fleet of foot and make sure we are really pushing the business hard and growing it, particularly with our brokers across the country."
Spencer said he would be working closely with Aviva's broking boss Janice Deakin on building key broker relationships.
"My first priority is communication and meeting staff and brokers," he said.
"This business is about relationships so it's critical that I get out they and the brokers get to know me and I get to know them."
While Spencer said it was too early to set any targets, he would be focusing on some of the big issues such as flood and bodily injury in motor.
Spencer replaces David McMillan, who steps up to the role of director of group transformation, and said the message was clear that a change in leadership didn't signal a change in strategy.
"We are very pleased with the business we have got and therefore I think at the moment Aviva despite being perceived to be quite turbulent at the group level, in the UK GI market we continue to have really good stability and to build on the momentum we have got," he said.
Despite the company's restructuring stripping out four layers of management, the focus in the UK GI business has been to increase the proportion of customer and broker facing staff versus back office employees.
Spencer has been with the group for 17 years, having joined Norwich Union in 1995 and spending four to five years in the GI division, before moving into group roles.
His next move was to Canada where he assumed the position of chief financial officer at Aviva Canada – a C$3.3bn premium broker facing business with 3,000 employees - and served as chief executive between 2007 and 2009.