Mistry says he wants to get the industry talking to consumer bodies and media about what customers want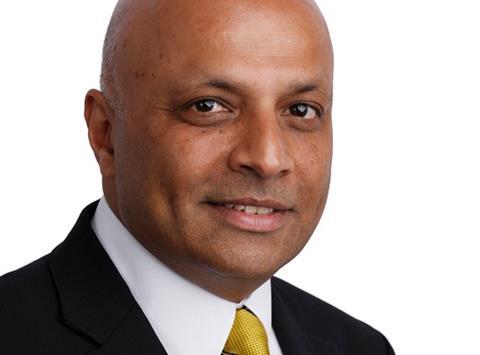 Getting insurance and broker chief executives around a table with the media and consumer bodies like Which? will be one Ashwin Mistry's first tasks in his position as president of the Chartered Institute of Insurers (CII).
Mistry, who took over the presidency from Tom Woolgrove last week, said he wanted the industry to start listening to customers to find out what they can do better.
This forms part of his 'one-voice theme' strategy to get the industry working together on common themes.
"The days of arrogance that we know better than the consumers are gone. We want to get together with the press and consumer bodies to talk about the key issues and what we can do better," he told Insurance Times.
Listening to the customer
Mistry warned that the industry could lose customers to alternative capacity coming into the market if it took consumers for granted.
"There are a number of people in position of influence and power to make a difference. What I am trying to push forward is that rather than the in-fighting and everybody cutting across each-others' agenda, could we not at least come together on some common themes?"
Claims handling and simple language
The other issues on Mistry's list include campaigning for the industry to be more proactive in responding to claims and making lengthy insurance contracts simpler and more transparent.
He said the industry needed to invest in claims and claims handlers.
"If you retain that customer for an extra year that is where all your profit margin comes from. A satisfied claimant is your best advocate," Mistry added.
He pointed to how the industry responded "brilliantly" to the winter floods, but added that the "odd percentage" of complaints that attracted media publicity also put the sector under a negative spotlight.
"Insurance should not be a dirty word. We are there in the moment of crisis."
Diversity and investment in apprenticeships
Another issue close to Mistry's heart is fostering diversity at board level and highlighting to the public, the industry's investment in the next generation of insurance professionals.
He also vowed to use his CII presidency to continue the work left by his predecessor Woolgrove, to encourage personal lines insurers to raise their professional standards.