Evans says LASPO reforms, RTA Portal extension and referral fee ban need to be co-ordinated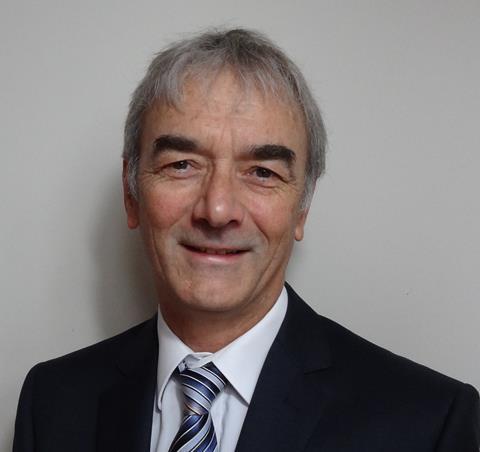 New Forum of Insurance Lawyers (FOIL) president Rod Evans (pictured) has vowed to stay at the forefront of helping to shape policy and advise on the big industry reforms set to come into force in April 2013.
Evans, a partner at Greenwoods Solicitors, has been elected 2013 president and took over from Don Clarke at FOIL's AGM yesterday.
The presidency is a 12-month position. David Johnson of Weightmans has been elected as vice-president.
Evans, who was previously vice-president, said FOIL would continue to lead from the front in influencing and guiding members through next year's reforms and continue to build on the role FOIL has played in recent years on civil justice reforms.
He said it was vital that the Legal Aid, Sentencing and Punishment of Offenders Act was reforms, the RTA Portal extension, referral fee ban and fixed costs/small claims track changes are implemented as an interlocking package in a co-ordinated fashion. He plans to continue working closely with bodies such as the Ministry of Justice (MoJ).
He will also work closely with FOIL's Sector Focus Teams, established in 2010, on policy areas outside the personal injury market, such as professional indemnity, EU regulation and issues affecting self-insureds.
Evans said: "As we get to the nitty-gritty of implementing the seismic industry reforms we have spent the past few years debating, I look forward to leading FOIL through this vitally important period. Under Don Clarke's presidency FOIL has worked closely with organisations such as the MoJ and has been ever more influential on the key industry issues of the day. I will continue this in 2013. FOIL plays an essential role in making sure the voice of the defendant industry is heard in debates on market reforms.
"We are also beginning to see similar reforms being introduced in Scotland and I look forward to working with our Scottish representatives who will be following the reform process closely. We can hopefully apply lessons learnt from the English process to reforms north of the border.
"In 2012 we saw the advent of Alternative Business Structures. FOIL will keep working closely with its members and bodies such as the Solicitors Regulation Authority as we start to see the market impacts of Legal Services Act reforms."