Four regional managers have had their roles extended
Allianz Insurance has restructured its commercial business in a bid to offer a seamless service to brokers while maintaining focus on its engineering propositions.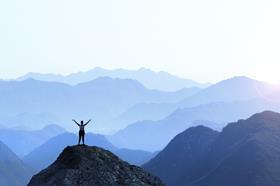 The insurer aims to expand its regional market presence and build on its expert focus, while enabling simplicity, efficiency and agility in decision-making, by bringing together its former commercial broker markets and engineering, construction and power (EC&P) trading business.
It hopes the planned changes, which will be led by chief distribution and regions officer Nick Hobbs, will provide further opportunities for staff to develop, thanks to the creation of some new roles as well as broader responsibilities.
Hobbs said: "Bringing together the two parts of the business with different expertise and utilising their strengths to help each other. That is a great combination and has huge potential for further success.
"We believe this move sets us up to bring the best of Allianz to all of our customers and brokers."
Roles extended
The changes include four regional managers having their roles extended to include responsibility for EC&P distribution and underwriting operations.
The four regional managers are:
Chris Everett – North (Leeds, Newcastle, Manchester), Northern Ireland (Belfast) and Scotland (Glasgow).
Mike Thomas – South (Southampton, Chelmsford, Maidstone).
Patrick Flannery – Midlands (Birmingham), south west (Bristol) and Wales (Cardiff).
Tom Leonard – London, Lloyds and London market real estate.
Allianz also announced that Jonathan Oldfield will be appointed to the newly created role of head of customer and distribution for EC&P.
Oldfield will report to Hobbs and lead the continued development of the EC&P specialism.