The deal marks Aston Lark's expansion ambitions in Scotland
Goldman Sachs-backed broker Aston Lark confirmed its fourth acquisition in the past three weeks with the purchase of independent Scottish broker Bruce Stevenson Insurance Brokers.
Bruce Stevenson, which was established nearly 40 years ago, provides specialist products and services to commercial and private clients across the UK, dealing in niches such as renewable energy, social housing and property insurance.
The firm, which has chartered status awarded by the Chartered Insurance Institute, will retain its brand, with chief executive Edward Bruce set to head up Aston Lark's Scottish operations – this will include managing the broker's existing team in Glasgow.
Bruce Stevenson currently has offices in Edinburgh, Glasgow, the Scottish Borders and Turriff, however following the acquisition, Aston Lark plans to further grow in this region through both acquisition and natural expansion.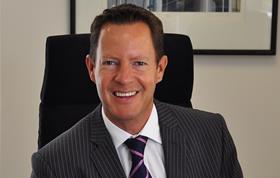 Perfect partners
Speaking on the deal, Aston Lark group chief executive said: "When we first started on the Aston Lark journey, Stuart Rootham and I agreed that Bruce Stevenson would be the perfect partner for us in Scotland.
"Edward and his team have a fantastic reputation and we couldn't be more proud that they've chosen Aston Lark as their home.
"I'm particularly delighted that Edward and his senior management team have chosen to invest part of their sales proceeds into Aston Lark as a sign of their long-term commitment to the group."
Edward Bruce, Bruce Stevenson chief executive, added: "I've known Stuart and Peter for many years and over that time developed a close personal relationship and an understanding of shared business values and aspirations.
"After 40 very successful and happy years, joining the Aston Lark team will allow Bruce Stevenson to expand at an even faster rate.
"There's lots of synergy in the cultures of Bruce Stevenson and Aston Lark - specifically in the areas of client focus, staff welfare, and training and development, evidenced by the chartered status and long-term insurer relationships of both.
"I look forward to the Bruce Stevenson team continuing to deliver the same high quality service proposition to our clients."
Bruce Stevenson is a founder member of UNA Alliance, a national alliance of independent brokers, and the only Scottish company within the alliance.
Last month, Aston Lark bought Kent-based broker Sennocke International Insurance Services and Build-Zone Survey Services, as well as Right to Health and The Health Insurance Specialists.