Group chief executive says the firm's latest purchases will help it continue to 'grow in construction insurance'
Goldman Sachs-backed broker Aston Lark has signed off on two new acquisitions – Kent-based broker Sennocke International Insurance Services and Build-Zone Survey Services.
Established in 1990, Sennocke International Insurance Services operates as a general insurance broker, serving both commercial organisations and private clients.
It also incorporates two specialist brands: Self-Build Zone, the market leader in self-build insurance, and Build-Zone, which has one of the largest capacities for latent defects insurance in the market.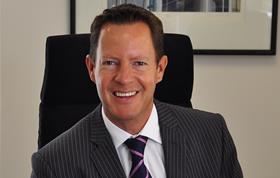 Meanwhile, Build-Zone Survey Services provides technical surveying and risk management support that is used to underpin underwriting for Self-Build Zone and Build-Zone.
A force to be reckoned with
Aston Lark said these newly acquired brands "will play a significant role in Aston Lark's extensive commercial schemes offering".
Peter Blanc, group chief executive of Aston Lark, continued: "We are delighted to be welcoming the whole Sennocke and Build-Zone Survey Services team to the Aston Lark family.
"Having been a customer of Build-Zone over the years, we know what a fantastic service they provide and that they will become a force to be reckoned with as we grow in construction insurance.
"We already have Renovation Plan in our stable and, with the various Sennocke brands, we see a really exciting future ahead."
Paul Kempton, Sennocke's managing director, added: "We are thrilled to be joining the Aston Lark Group and excited about the opportunities this venture will offer our growing company.
"We've proved ourselves multiple times in construction insurance, as well as in many other areas.
"This opportunity takes Sennocke International Insurance Services and Build-Zone Survey Services to the next level in expanding our already strong position in various markets."