Heading up the new operation is a former Towergate employee
North West-based C&C Insurance Brokers is continuing its expansion plans with a new Scottish operation, scheduled to open in April.
C&C's new Dumfries and Galloway function will be run by Lauren Kerr, who has joined the business to develop and grow its opportunities in Scotland.
Prior to her appointment, Kerr spent 13 years at Towergate.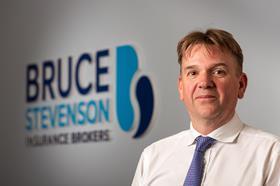 Malcolm Cooke, managing director of C&C, said: Our continuing strategy of rolling out a branch network by targeting talented individuals is gathering momentum."
This announcement follows the creation of branches in Newport, South Wales, Chester, the Midlands and Leeds.
Expansion
Kerr added: "I'm delighted to be joining C&C. I'm looking forward to the freedom of working for one of the UK's leading independent brokers and the opportunity to further expand the C&C brand."
The business is keen to hear from anybody who would like to discuss similar opportunities.
C&C was established as an independent broker in 1975, operating from offices in Manchester, London, Chester and Cardiff.
It specialises in the transport, haulage and logistics sector, as well as commercial, motor trade, professional and amateur sport, life sciences and high net worth insurances.