Costs of placing the business into run-off takes Brightside to a pre-tax loss of £10.3m for 2018
Brightside has placed its medical reporting business IQED into run-off.
The business stopped taking on new clients in June this year, and Brightside chief executive Brendan McCafferty confirmed the business is now in run-off.
In 2017 Brightside restructured IQED, moving the business from Cardiff to Bristol, and in November that year had its status changed from a Tier 1 to a Tier 2 firm by MedCo. MedCo is a system for sourcing particular medical reports - the downgrade meant the business would receive fewer instructions. Brightside gave this as a key factor in their annual 2018 results today of a 17% fall in group revenues to £36.1m.
Insurance Times previously reported the move from Cardiff to Bristol would affect 90 staff, but after having its status changed to Tier 2, Brightside had already cut some of its headcount in the business to reflect fewer instructions.
IQED provided medical legal reports to solicitors handling personal injury claims and generated £15.3m of revenue for Brightside in 2017. This accounted for over 36% of total group revenue that year.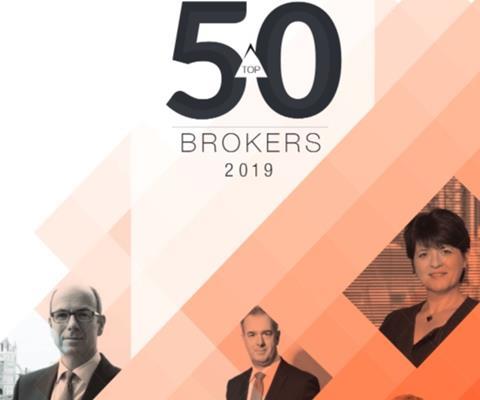 Brightside said today that as a result of the IQED restructure and downgrading "the board took the view that the right course of action was to reduce the group's dependency on a non-core line".
Broking focus
And McCafferty told Insurance Times the decision would allow the company to put its whole focus on insurance broking.
"The IQED business has sat us with a huge debtor on the balance sheet with all these solicitors owing money to us, and I'm thinking what could I do with that money? The answer is a lot," McCafferty said.
"By switching it off, I'm allowing my team to be much more focused on the broking business and we can use that cash as we collect it now to continue to invest in the business."
McCafferty today announced a multi-million pound investment programme for the broking business to take place over the next 18 months.
Brightside has been owned by private equity firm AnaCap since June 2014.
And McCafferty said IQED added unwanted complexity to the business.
"It was not something that was ever going to be easy to explain to a potential buyer of the business in the medium term," he said. "We think we can get better value by focusing our efforts, energies and attention, and our cash resources and our investment resources into the core of what we're doing."
IQED had ceased its life insurance activities in May 2017 and in its 2017 results had stated a review of pricing and profitability would be undertaken. For 2017 the business reported a profit of £370,000, and it was stated in the report that management would look to integrate IQED with the broking business to benefit from synergies.
2018 performance
Brightside Insurance Services Limited (BISL) grew EBITDA by over £3.15m on last year to £4.81m. Group EBITDA saw a slight increase - rising to £5.6m from £5.1m.
However, the group posted a pre-tax loss for 2018 of £10.3m. Brightside said this was primarily due to one-off costs for the year. Depreciation and amortisation was £4.3m and the set up costs for new motor MGA Kitsune was £1.4m. Impairment charges were £7.3m, compared to £2.3m in 2017, due to a goodwill write down for IQED and a decision to scale down GAP insurance.
Brightside had also made a £10.2m pre-tax loss in 2017, when the business decided to wind down its software and web services division.
Subscribers read more
McCafferty puts focus on broking with 18-month Brightside investment plan