The broker's managing director of broking spoke to Insurance Times about coronavirus, the polarisation of the personal lines market and the rise of short-term insurance
The Covid-19 pandemic has created some big challenges for the insurance market, not least for those involved in the business interruption (BI) and event cancellation markets.
In the personal lines market, however, things have been a bit more nuanced and Derek Henry, managing director of broking at Brightside, says this has created a polarisation effect among personal lines insurers.
"Personal lines wasn't having an easy time of it before Covid-19 and it has now become very polarised with how it has dealt with the pandemic," he says. "Things like car insurance have benefitted from not a lot of people using their cars during lockdown, but things like travel insurance have been absolutely pummelled, while home insurance wasn't really affected and ran pretty much to plan."
Henry says this polarisation means it is very difficult to predict how the industry will emerge from the pandemic.
"You can't tar everyone with one brush," he adds. "Every insurer is different with regards to how they have seen the pandemic, how it has impacted their business and how they see the industry coming out [the other side].
"It is really difficult to think through how the industry is going to look after Covid-19, because everyone is going to have different opportunities. But it is going to be really fascinating to watch, because this is where management teams really earn their money."
Motor opportunities
One of the areas where Henry sees a number of big changes forming is in the motor market.
"There are a couple of big features of car insurance that are changing because of Covid-19," he says.
Firstly, the usual rush hour that commuters used to experience before the government lockdown restrictions were introduced is no more, with many employees still working from home and those who do still travel to their place of work are changing their work patterns, to adapt to the social distancing measures we have all become used to as part of the new normal.
"The rush hour is not the same as it used to be, and we will see more working from home and less miles driven as a result," Henry says. "Those miles will now be leisure miles, not business miles, and that will make car insurance very different.
"That could accelerate the shift towards shared-car ownership, allowing people to rent the car at the end of the street instead of having to own their own [vehicle]. That then increases demand for short-term cover - that has been an emerging trend for some years now."
Henry says this scenario presents the market with some great opportunities, especially for startup insurers and the insurtechs starting to make waves in this growing market.
"This is an opportunity for new players and more agile businesses to do something interesting," he explains. "A lot of the big insurers have got certain plays in short-term insurance already, but they have got to work out where it's going."
Home insurance, meanwhile, is also set for its own changes.
"Working from home is something that used to be added on to a policy, but that is going to be something that is going to be included as standard now, because it is just going to be so much more prevalent," Henry says. "Apart from that, we see the home insurance market as remaining relatively stable, and the claims experience hasn't really changed that much.
"There is also anecdotal evidence that some of the claims haven't been as bad because people have been at home to catch them. But there could be a problem down the line as people start returning to their second homes that they haven't been in for ages and some of the holiday cottages and risks like that could see claims going up."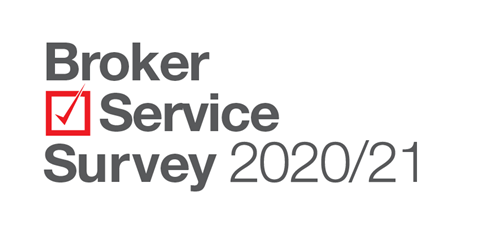 The personal lines insurance landscape is evolving. Click here to have your say and you could win £250 John Lewis vouchers. Brokers how well have your insurance partners supported you over the last 12 months?
Digital improvements
One of the biggest changes for the broking market, however, could be around how brokers interact with consumers across all lines of business, and Henry says technology must play a big part in improving the user journey in insurance.
"People want insurance to be easy and the pandemic could accelerate that," he says. "Making new business digital and [making it] really easy for customers to do business with you is where the future lies; brokers need to get there quickly, because customers are getting really fed up."
"And that applies to claims too," Henry adds. "The whole thing needs to be digitised – this does not only apply to sales and renewals, far from it."