The candidate has more than 30 years of experience in the insurance industry, with tenures at Jelf, Marsh and Towergate Insurance
Markerstudy Broking has appointed Simon Townsend as its new trading director for SME, following the firm's acquisition of Brightside Group back in March 2021.
Townsend previously held the same role at Brightside, where he worked since 2019.
The chosen brand for Markerstudy's SME and commercial division is One Insurance Solution, which has its roots in Brightside.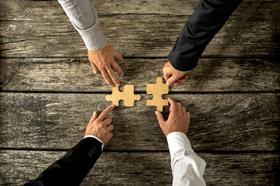 A key growth area for this part of the business specifically is affinity and partnerships - the company strives to live through the brand values of its partners, for example.
Plus, an additional new focus for Markerstudy's SME arm will be addressing the digital, 'buy online' needs of sole traders. With this in mind, the division has partnered with an insurtech on a new data interface platform to improve the customer experience.
Three decades in insurance
Townsend has nearly 30 years of experience in the insurance industry overall. Prior to his tenure at Brightside, Townsend worked for Jelf/Marsh as its regional director for nearly a year and a half.
Before this, he worked as commercial director in the retail division for Towergate Insurance for just over a year, where he was responsible for strategic development in the B2C arena for niche businesses.
His first stint at Towergate, however, was back in 2013. Over three years, he worked in several senior roles including regional managing director for the south east, managing director for the leisure division and managing director for Towergate Bakers and Towergate Holiday Caravans.
February 2010 saw Townsend take a role as managing director for Towergate Bakers for a year. He has also worked for the likes of HSBC.
Townsend said: "Markerstudy Broking will be operating in every distribution channel, online and offline, providing a solution for all SME customers - from micro through to large commercial entities - with a rich product portfolio from basic liabilities through to bespoke, complex commercial combined.
"A strong digital presence is essential as we look to deliver cover and value for customers who want a seamless multiproduct quote and buy offering."