The combined businesses form "one of the fastest growing players in UK general insurance", according to investment management firm partner
MGA Markerstudy has bought BGL Insurance, the insurance and household financial services digital distribution arm of BGL Group, subject to regulatory approval.
The transaction signals "a unique opportunity" for the MGA to expand its "growth potential", according to Markerstudy's group chief executive Kevin Spencer.
He said: "As a leading distributor in the market, taking ownership of BGL Insurance provides us with a unique opportunity to further accelerate and increase our growth potential.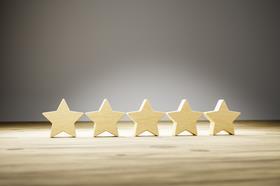 "We have enjoyed a long and fruitful partnership with BGL Group and this has strengthened in recent years with BGL Insurance acting as an outsource partner to a number of Markerstudy brands. This is a fantastic springboard into 2022."
The firm expects the deal to complete in the first half of 2022.
Fast growing player
BGL Insurance employs 2,000 staff across three offices in Peterborough, Sunderland and Wakefield.
With around three million customers, it provides a range of motor, home and life insurance products in partnership with several UK financial services brands, as well as through its own brands Budget Insurance, Dial Direct and Beagle Street.
Peter Thompson, chief executive of BGL Insurance, described the acquisition as "a natural evolution" for BGL insurance, which "brings together our leading digital distribution capabilities with the innovative underwriting capabilities of Markerstudy".
He continued: "The combination creates a business with close to six million customers and our complementary skills will enhance our customer proposition."
Michael England, partner at investment management firm Pollen Street, which invested in Markerstudy in January 2021, added: "We are hugely excited to announce this combination as BGL Insurance's digital and data capabilities are second to none and accelerate many aspects of Markerstudy's digital agenda.
"Together BGL Insurance and Markerstudy are one of the fastest growing players in UK general insurance."
Markerstudy, which employs more than 3,500 staff and supports over 1,000 broker partners, was advised on the acquisition by investment bank KBW, law firm Slaughter and May and management consulting company Oliver Wyman. BGL Group was advised by investment bank and corporate financial advisory business Fenchurch Advisory Partners, as well as law firm Dentons.
Commenting on the deal, Ian Hughes, Consumer Intelligence chief executive, said: "We always knew 2022 was going to be a huge year of change for the insurance market and for the consumers who are insured. This is an exciting deal which very much changes the landscape of the market.
"It is highly likely this will be the first of many deals to take place across the course of this year, as we see the changes brought about by the FCA really begin to shape the future of the market."