Broker Brightside originally announced last November that Kitsune would be put into run-off for failing to meet specified returns
MGA Kitsune has been bought by Ireland-based car insurance broker XS Direct.
Kitsune was originally owned by broker Brightside, however the business announced its plans to put the MGA into run-off last November due to it failing to achieve the returns demanded by the company's investors.
However, a filing on Companies House shows that XS Direct obtained control of Kitsune back in February 2021.
Last week, Kitsune's former managing director Trevor Bowers confirmed the deal in a post on LinkedIn – also notifying his network of his new position as XS Direct's chief underwriting officer from April this year.
He wrote: "Back in November 2020, an announcement was made that Kitsune Associates Limited was to be put into run-off in the event that a suitor could not be found for the business, which would have placed up to 16 jobs at risk.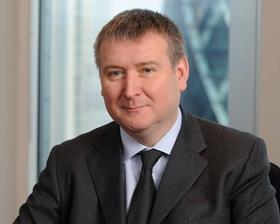 "I am delighted to say that at the start of February, Kitsune Associates was acquired by XS Direct and we continue to trade under the Kitsune brand with the support of our new colleagues and our reinsurer partners.
"In addition, Chris McCann and the XS Direct board [have] asked me to become their CUO, a role that I was delighted to accept.
"Many thanks to all of you that provided support to me and my Kitsune colleagues through our period of uncertainty. We are all very much looking forward to the next chapter."
Following the acquisition, new directors at Kitsune – according to Companies House – include Ian Duffy, Chris McCann, David Bolger and Paul Webster.
Kitsune launched back in 2019.
Regrettable but rational
On the decision to put Kitsune into run-off, Brightside chief executive Brendan McCafferty told Insurance Times last November that the decision was "regrettable but entirely rational".
He said: "We could have confidently broked capacity beyond the end of the existing binder, but the issue was can we do that economically enough to attract enough volume to make the kind of contribution that we originally hoped the business would produce.
"Our concentration on niche and specialist segments is paying off. That strategy continues to pay dividends. Kitsune was unable to compete with the investment opportunities we have as a business now.
"As a [chief executive] and as a board of directors, we have to deal with the reality that we can't do everything. Strategy is what you decide not to do.
"We needed to prioritise our attention and our financial resources and our cash on the more attractive investments."
Insurance Times has contacted XS Direct for comment.